Land for Sale in Aurangabad Marathwada Maharashtra

In this resource we have given brief information about buy land properties in Marathwada division of Maharashtra. There are many properties brokers websites dealing Sale/Buy plots, lands and agricultural place in Maharashtra.


How to buy Land in Aurangabad, Marathwada Maharashtra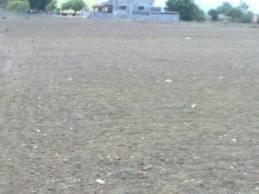 Aurangabad is the main place of Marathwada division of Maharashtra. It has a great history of Aurangajeb King ruled Marathwada area and later this place was renamed as Aurangabad. Today, Aurangabad is one of the main city/district in Maharashtra developing very fast after Mumbai, Pune, Nagpur, Thane and Nashik and thus increase in Industrial and business development in Aurangabad district. So rates of lands are also increased at very high rate.


Buy Agricultural Land, Residential plots and industrial land in Aurangabad

Many industrial and business are moving to Aurangabad and buying plots near to the development area. Thus it result in price increasing day to day. Nearest plots, agricultural land and business shop get high value rates to buy or rent purpose.


Buy/Sell Nearest properties

Properties which are nearest to highway, railway station, schools, colleges, hospitals also get high value as compared to other area. However, for investment purpose many individual or business are buying the agricultural land which will give high ruturns in future on development in that area.

To buy/sell properties online, one can search on reputed Properties Brokers websites to search expected property in any location of Maharashtra or in country India.