Amruta Khanvilkar Biodata, Marathi Movies and Amruta Khanvilka Wallpapers

Amruta Khanvilkar is a leading Marathi actress. In this resource, we have given information about Amruta Khanvilkar boidata, moviess and wallpapers of Amruta Khanvilkar.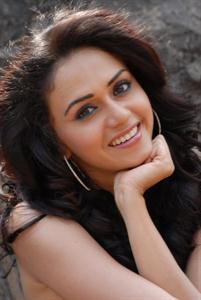 Amruta Khanvilkar - Leading Marathi and Hindi Movies actress

Amruta Khanvilkar is one of the leading actress of Bollywood and Marathi Cinema.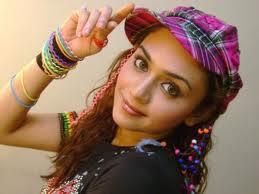 Amruta Khanvilkar Biodata

Amruta Khanvilkar born on 23, November 1984 at Pune Maharashtra. Amruta started her acting from 2004 and now she become one of the success actress and famous anchor of Marathi state shows first on "Bollywood tonight" aired on ZEE MUSIC television channel, Comedy Express (A very famous comedy series in Marathi on ETV marathi)


Amruta Khanvilkar movies

Amruta Khanvilkar started her film career in 2005 debuted in ADA television series as role of SWATI followed by Time Bomb 9/11 acted as Anu in it.

Later on Amruta Khanvilkar acted in various Marathi movies as well as Hindi movies as given below with role performed by her.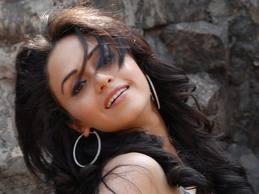 - Golmaal - Marathi movie released in 2006. Amruta had double role in this Marathi movie role of "Purva, Apurva".

- Mumbai Salsa - Marathi movie released in 2007 role of Neha.
- Saade Maade Teen - One of the famous marathi movie as Amruta role as Madhura, released in 2007.
- Hattrick - Released in 2007.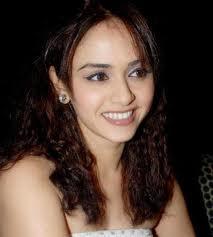 - Contract - Released in 2008 role as Divya.
- Phoonk - Role as Aarti released in 2008 year which was Nominated for Exciting New Face - Max Stardust Awards (2009)
- Doghat Tisra Ata Sagle Visara - Released in 2008 a Marathi Film in which Amruta appeared as a Guest.
- Gair - Roled as Neha, Marathi Film released in 2009
- Bommayi - Tamil Film (which was Remake of "Phoonk") released in 2009.
- Natarang - Marathi Film (Special Appearance in the song 'Wajale Ki bara') released in 2010.
- Phoonk 2 - Role as Aarti, Sequel of Phoonk.
- Phillum City -Role as Malti.
In 2011, movie Arjun in which Amruta role as Anushka in Arjun Marathi Blockbuster Film.


Amruta Khanvilkar Wallpapers


We must say, Amruta Khanvilkar is the next super actress in Marathi as well as Bollywood hindi movies.