Happy Nag Panchami Send greetings and SMS free

This resources contain information about Maharashtra Festival Naga Panchmi. You can read history and its importance of regular life of farmers. You can send free sms and greetings to to your friends.


Wish you all very very Happy Nagpanchami 2012 - 2013 to all member of Maharashtra spider.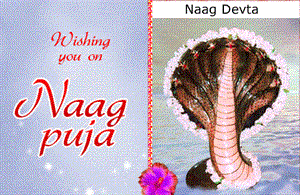 History of NagPanchami

In Maharashtra majority of people are farmers. They are busy with farming and happy in produce corps. Its right to say farmers are the Annadatta. As my Grand Mother told me, when we work in farm before 100 years or before that we not have entertainment like now. Hence sing a bhajans, Bhakti songs or mythological poetry. Farmers festivals are most of related to there farms and helpful animals. Most of the festivals during time of farming and cropping. Nagpanchami is the festival just come when cropping done and raining smooth. In this season majority of crop eaters may reduces farm yield. The snakes or nags kill them and help farmers. This is the big festival of Indian farmers come in Shravan.


How to celebrate NagPanchami 2013 festival

Farmers celebrate Nagpanchami by doing pooja of Nag. For that the cook several items and milk. The Nag is sign of God Shiva hence majority of bhakta do pooja of Mahadev. Farmer and there families are very happy on Nagpanchami as there crops slightly waving on air with smooth rain with nice fragrance or earth. As I am also a belongs to a farmer family we proudly celebrate Nagpanchami festival. On this special join us and celebrate the festival and enjoy.


Free Greetings and SMS for 2012 - 2013 Nagpanchami Festival
The God Shiva May Bless you joy and happiness on occasion of NagPanchami Festival 2012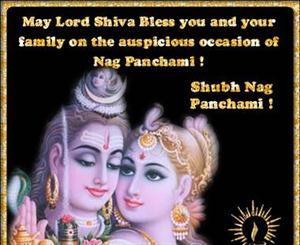 Nag panchami cha Sun ha aapan sarvana aanadacha aani bharbharaticha aso

Aap sabhi ko Nag pooja 2013 - 2014 hardik shubhkamnaye, Is Nag pooja parv par aap ko asim shiv bhaki aur shiv prasad ka labh ho.

Share the joy of Naga Panchmi Festival with your friends by sharing with social networking.

All members of Maharashtra Spider can wish NagPanchmi Wishes Here.