Actress Deepshikha Nagpal Profile,Wiki And Biography - Contestant Of Nach Baliye Season 5

Deepshikha Nagpal had been a recognized face in TV and film industry and had appeared in movies with all renowned actors. She has also been a popular face on TV. She got divorced after first marriage and later married Keshav Arora TV actor younger to her with whom she will be pairing in Nach Baliye season 5. See details about her first marriage, love story, personal and interesting information, filmography and many more.


Deepshikha Nagpal is a popular face of bollywood and had appeared in many movies in negative as well as positive roles and even in few TV serials like Sonpari, Shaktiman and few others. She was married to TV actor Jeet Upendra but later got divorced. She entered into direction line and her debut film as director was Ye Dooriya and she was opposite to Keshav Arora. Deepshikha is well known to film industry as her father, uncle all are related to this industry. She had done many Punjabi movies and now will participate in Nach Baliye with her new husband Keshav Arora with whom she married in January 2012. Deepshikha Nagpal with her ex husband has two children and they are living with her.




Biodata and personal information of model and actress Deepshikha Nagpal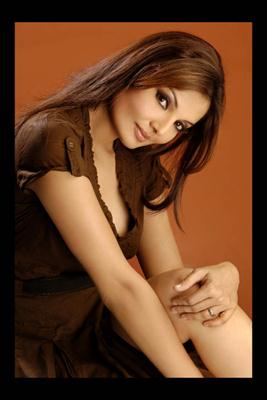 Age of Deepshikha Nagpal - 35 years, birthday/date of birth of Deepshikha Nagpal in on 2nd September 1977.
Address of Deepshikha Nagpal - Originally she is from Punjab but presently residing at Mumbai, Maharashtra.

Deepshikha Nagpal facebook profile - http://www.facebook.com/deepsheekha.nagpal

Deepshikha Nagpal twitter profile - You can follow Suhasi Dhami at
https://twitter.com/dipshikhanagpal

Deepshikha Nagpal marital status, love story, dating partner or boyfriend - Deepshikha Nagpal now Deepshikha Arora is married to Keshav Arora her fellow actor in the movie Ye Dooriyan which was not only directed by her but she also acted in that film. She was also story writer, dialogue writer of Ye Dooriyan. Keshav Arora is her second husband as she was earlier married Jeet Upendra. Second marriage was on January 19th 2012.

Deepshikha Nagpal height and vital stats - She is 5.6 tall and even after 35 years of age she maintains good stats as age is just a number for Deepshikha.

Deepshikha Nagpal family
Father - Ashwini Nagpal - Writer
Uncle - Cinematographer
Ex husband - Jeet Upendra - Actor
Husband - Keshav Arora - Actor



Deepshikha Nagpal ads, movies, TV serials and shows

Deepshikha Nagpal acted in many Punjabi movies and had done smaller but noticeable roles in Hindi movies. She also featured in many TV serials and few ads. Here is the list of TV serials and filmograghy of Deepshikha Nagpal.

TV serials of Deepshikha Nagpal
Kitty Party
Shaktimaan
Sonpari
Honge Judaa Naa Hum

Filmograghy of Deepshikha Nagpal
Dhoom Dhadaka
Koyla starring Shahrukh Khan and Madhuri Dixit
Baadshah starring Shahrukh Khan
Red Swastik
Partner starring Salman Khan and Govinda
Yeh Dooriyan (2011)
Rishtey starring Anil Kapoor and Karishma Kapoor


Deepshikha Nagpal and her spouse/husband in Nach Baliye season 5

Deepshikha Nagpal started her second inning of married life about one year ago with her new life partner Keshav Arora a TV actor who is younger to her but the relationship she possess is very sweet and she proved that age doesnt matter neither for men nor women. Her chemistry with her new husband will be seen in her dance with Keshav on the set of Nach Baliye season 5.