Valentine'S Day Color Code And Dress Code Mentioning Special Message And Signal

Valentine's day is a day to express love. This is the day when most pairs are formed and one propose to other whom he or she find to be the best companion. There are some color codes and dress codes by which one can read the status of reception when one proposes. The universal color code for valentine day means differently for different color. Here you can see details about dress and color code for Valentine's day proposal.


Expression of love and its acceptance doesn't need words. Though according to the view of true lovers eyes are best organ to express love and to accept it, but for Valentine's day there are some color code and dress code. In fact it is the color which defines the things but this color is shown in form of dresses.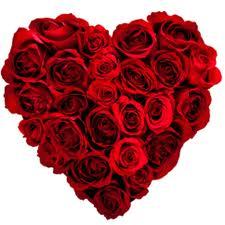 In Maharashtra specially the dream city Mumbai Valentine's day is very special for all the young couples and is celebrated with lots of joy and fun inspite of some activists protesting it.

If you are interested in some one or want a proposal from any one you can express it without saying anything just by wearing a dress of different color. Dress may be formal, party or casual but color matters.


Here are the Valentines day color code and its significance which symbolizes or mean the following expression.

Pink colored dress code : Pink is always a lovable color and dress of pink color signifies the person had accepted the proposal.

Orange colored dress code : Orange is a pure color and signifies eternal and pure soul and on Valentine day its meaning is that the person is going to propose with a pure heart.

Blue colored dress code : Blue is the color of sea and it can accept anything. Valentine's day blue color is the symbol indicating that I am free.

Green colored dress code : Green is a color which indicates acceptance. Valentines day green color dress code indicates that the person is waiting for the proposal.

Black colored dress code : Black is a negative indication and signifies that the person is not interested in love.

Yellow colored dress code : Yellow is the color of fire and anger and this happens in failure in love. Thus when there is break up it is indicated by yellow color in this day.


Red colored dress code : Red color is a signal to stop and here it signifies that spare me or I am not interested.

Gray color dress code : Gray shades is a symbol of no interest and exactly here it means. A person in grey dress on Valentine's day indicated that he or see is not interested at all.

White colored dress code : White means that the person is already ed and is enjoying the essence of love. Love have many colors and white can accept any color. Thus white indicated when a person is already in love.

So chose your dress according to the color code on this Valentine day and enjoy this festival of love.