Diamond Water Park Lohagaon, Pune - Location, entry fee and other details

Are you planning a trip to Diamond Water Park Pune which is also known as the Splash Mountain Water Park Pune? If yes, you must read this article before you plan the trip. Here you will get more information about Diamond Water Park Pune regarding its timings, entry fees, contact information, attractions and many more. Get ready to spend your vacation in Diamond Water Park.


Splash Mountain Water Park Lohagaon Pune

Among the different water parks of Pune city like the Krushnai water park, Panshet Water Park, Plezar point Water Park, Sentosa resorts and Water Park and many more, this Splash mountain water park is having an important place. We all know the fact that Pune city is one among the popular cities of our country that is famous for tourism. Those living in Pune or those who have visited Pune know the fact that Pune is rich in amusement parks, water parks, museums, palaces, forts, gardens and many more. The list goes on and on. This article gives you information regarding Splash Mountain Water Park located in Pune city. It should be noted that this splash mountain water park Pune is also known as the diamond water park Pune. I know most of you are having a curiosity to know the location of this splash mountain water park. Remember that this park is located at distance of 27km away from Pune at Lohagaon. More correctly I will say that diamond water park is located at garden road in Lohagaon, opposite to holiday Inn hotel.




Diamond Water Park Pune attractions

The important features of diamond water park Pune include play station, special family pool with wet bubble, kiddies pool for children, Lilly pads, wave pool, 28 different rides, rain dance, cyclone, multi-lane, lazy river, lockers, costumes, tubes, towels, rental prams etc. Apart from this, there is a pure veg. restaurant that serves tasty dishes, ice creams as well as cold drinks. More ever the water in diamond water park is clean and lab tested and hence hygienic. For youngsters as well as adults, special swimsuits are available at INR 125.





Diamond water park address

Splash mountain water park (Diamond water park),
Water park road,
Lohagaon, Pune 411007
Maharashtra state, India
Tel: 020-65300509

Diamond water park Pune timings: 10:00 AM- 5:30 PM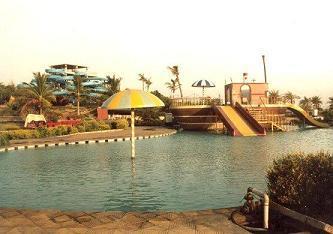 Diamond water park entry fees

It should be noted that school or college trips for splash mountain Water Park will get special discounts on entry fees. The details of entry fees are given below.



Adults: INR 300(on weekends) INR 250(other than weekends)


Children: INR 250(on weekends) INR 200(other than weekends)




When considering the different water parks of India, this water park is considered to be one of the largest among them. This park is spread over an area of 15 acres. In Maharashtra state, India, Pune is considered to be the city that is popular for tourist attraction. That means Pune is famous for tourism. In general we can say that in order to attract tourists to Pune, the private operators of Pune city created this project called splash mountain Water Park. Today this water park is considered to be the largest water park of our country that meets the worldwide standards of amusement parks.


How to reach diamond water park Pune?

After reading this article I hope all of you are interested to take a trip to diamond water park Pune. But how can you reach there? I will give you a simple way by which you can reach diamond water park Pune. First you have to go straight on Nagar road till you reach Wagheshwari temple at Wagholi. From there, you have to take next left and then you will see a sign board which will guide you till this place. Remember that this water park is the perfect place where people of any age group can enjoy their rides. Definitely you can enjoy the water games with your family as well as friends at this park.