Maharashtra Generic Medical Store (Low Cost Medicine Shop) Contact Address, Phone Number Details

Generic Medical Store's offers very low cost for every medicine. This is initiative of some NGO (non government organization) and state government of Maharashtra state. The aim of establishment of Generic Medical Store's in Maharashtra is to provide life saving medicine's to poor and needy person in very low cost prices.


A year before one TV program made huge success with its social activity and promotions named "Satyamev Jayate". In this TV program was on medicine prices and made them available in very low cost prices to poor. State government of Maharashtra take that initiative and started first Generic Medical Store's in Mumbai and announced that soon all district will have Generic Medical Store's in future.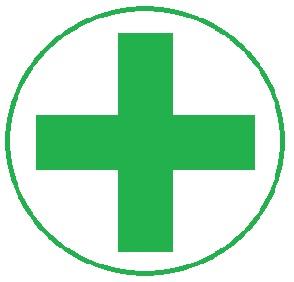 What is generic medicine?
Generic medicines are same like of any branded medicine. But they has very low cost because they dont have expenses like any other branded medicine. The result of generic medicine and branded medicine is near about same. Hence demand of generic medicine stores going increase day by day.

Who will be beneficiated from Generic Medical Store's?
Generic Medical Store's are much beneficial to elder's, retired personnel who are living on there pension and not afford heavy expenses on medicine. Also poor people who will not able to purchase costly branded medicines. Sure Generic Medical Store's makes our life happy by reducing extra expenses on medicine.

List of Generic Medical Store's in Maharashtra State as follows,

1. Generic Medical Store,
Yadav Nagar, Near Itwari Railway Station, Nagpur.

2. Sandip Medical stores,
Sane Guruji Arogya Kendra,
Hadapsar, Pune.

3. Prabodhan Generic Medical Store,
12, Mangalya Society, Siddhartha nagar, Road no 17,
Goregaon (W), Mumbai - 400062
Phone No:- 022 28797590 / 9820241931
Email :- [email protected]

We will update this list time to time as new generic medical stores open soon in Maharashtra State.


National toll free number / helpline about Generic Medical Stores in India 1800 180 80 80


And many more generic medical stores going to open in Maharashtra state. If you have contact details or know any generic medical store information then please add in comment. Generic medical store may help some ones life please support us by adding generic medical store information here.

You are free to share this information on social networking sites.

You can download bellow pdf file to know all generic medical stores available in India.