Attractive Beaches in Tamilnadu Tourist places in Tamilnadu

Ith this resources, we have given information about becahes in Tamilnadu. Also you can get detail of attractive place and beaches of Tamilnadu. Detailed information about Marina Beach in Tamilnadu, Rameshwaram Beach in Tamilnadu, Kanyakumari Beach in Tamilnadu, Covelong Beach in Tamilnadu.


Attractive Beaches in Tamilnadu

Tamilnadu is one of the most attractive places in world. Tamilnadu is favorite place of tourists who are come from all over the world for enjoys of its beauty. Many temples are present in Tamilnadu like Rameshwaram Temple, known as pilgrimage centre for Hindusand other attractive palaces where tourists can have a look. The most beauty of Tamilnadu is it's beaches. There are many The Beaches of Tamilnadu like Marina Beach, Kanyakumari Beach, Rameshwaram Beach and Covelong Beach popular Tamil Nadu beaches. Restaurants in tamilnadu can provide various food and comfortable facilities and services to the all tourists. The Resorts in Tamilnadu are best place for tourists to stay as well as enjoys holidays.


Marina Beach in Tamilnadu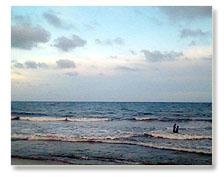 Marina Beach Chennai is one of the Tamilnadu tourist attractions. Marine beach is located on Kamarajar Road, east of Chennai (Madras) and 3 Km away from the city centre. Marina's Stretch of marine beach is 12-km long which makes it second longest beaches in the world. Marine beach is good place for good surfing and Golden sand. Marine beach is perfect tourist places in Chennai. This beach is very beautiful and providing sunrise and sunset views.


Rameshwaram Beach in Tamilnadu

Rameshwaram Beach is known as Hindu pilgrimage centre of South India. Rameshwaram Beach is major beauty of Tamilnadu beach. Rameshwaram Beach is perfect ideal for swimming and sunbathing. The temperature of Rameshwaram Beach is 28-31 maximum and minimum is 25 degree Celsius. Ramanathaswamy Temple is major attraction of Rameshwaram Beach.


Kanyakumari Beach in Tamilnadu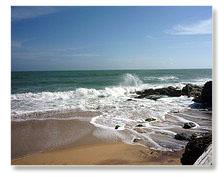 Kanyakumari Beach is surrounded by three seas which two are sea and one ocean which makes it most attractions in Tamilnadu. It is also known as 'Land's End' of India. Kanyakumari Beach is popular all over world and many tourists are already aware of beach. Kanyakumari Beach is best place for seeing sunrise and the sunset which makes it more beautiful. Kanyakumari Beach is also famous for Gandhi Memorial, the Government Museum and the Swami Vivekananda Kendra. Kanyakumari Beach is attraction of Kanyakumari and it is 87 kilometers away from Thiruvananthapuram Airport.


Covelong Beach in Tamilnadu

Covelong Beach is the excellent attraction in Tamilnadu beach and located at 40 kilometers away from hustle and bustle of Chennai. The Chennai Airport is 60 kilometers away distance to Covelong Beach. Covelong Beach is ideal for fishing activities and breathing space and also known as its palm trees, sports activities, swimming, sun-bathing and wind surfing. It is best place for playing volleyball and many tourists are choice of playing volleyball.