Kodaikanal Hill Station of Tamil Nadu

Kodaikanal is one of the famous hill station in Tamil Nadu. If you ever visit Tamil Nadu state then don't forget to view the Kodaikanal hill station. Read the full article to know more about Kodaikanal hill station, hotels near Kodaikanal hill station, attractions near Kodaikanal hill station and how to reach there.


Kodaikanal Hill Station of Tamil Nadu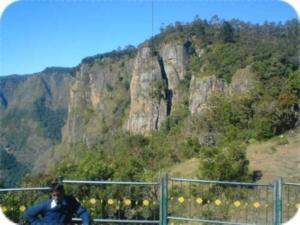 Kodaikanal Hill Station is 120 kms far from the beautiful city Madurai. It is situated 2100 Mtrs above the sea level. This place is located among Palani hills. This place is full of thrill and natural beauty. Every one should must visit Kodaikanal Hill Station of Tamil Nadu.

The nearest town from Kodaikanal hill station is Kodai. This city is as much beautiful as Kodaikanal hill sttaion. You will be amazed when you see the Sunrise and sunset from the city. In the city evening looks like a queen and all the street and market lights look like the ornaments of the queen. It is one of the beautiful town in Tamil Nadu.



Attractions Near Kodaikanal Hill Station

In Kodaikanal you not only see the hill station but there are many other things to visit which are known as the most attractions near Kodaikanal. such as Flora & Fauna Museum, Astrophysical Observatory, Bryant Park, Kurinji Andavar Temple, Water Falls, Coaker's Walk and Pillar Rocks.


How to Reach Kodaikanal Hill Station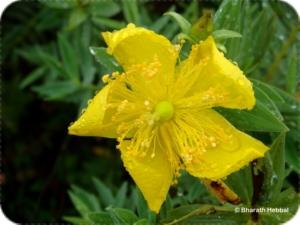 kodaikanal hill station is well connected by Road, railway and air. You can chose any transport facility to go Kodaikanal.

Reach Kodaikanal by Road; Kodaikanal is well connected through road way cause Chennai is 520 km far from the city and famous Ooty is just 264 kms far. Coimbatore city is located near 175 kms and Trichy is in 197 kms. You can go Kodaikanal from Madurai which is located from 120 kms far and Kumili is 160 km distance from Kodaikanal. From the above places you can find regular buses which go to Kodaikanal daily. You can also go there by taxi or own vehicle but No auto rickshaws are available to go there.

Reach Kodaikanal by Railway: The nearest railway stations from Kodaikanal is Kodai Road railway station which is just 80 km far and Palani railway station which is 64 kms far.

Reach Kodaikanal by Air: The nearest Airport from Kodaikanal is Madurai which is 120 kms far from this hill station. You can get Taxi and Bus from the airport to go Kodaikanal.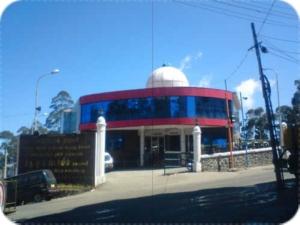 Best Hotels in Kodaikanal

There are many hotels in Kodaikanal. You can chose any type of hotel as your budget. From 1stars to 5 stars hotels available in Kodaikanal. There are some famous hotels and restaurants in Kodaikanal for staying and getting food.

Hotel Kodai International
Address of Hotel Kodai International: 17/328, Lawsghat Road, , Kodaikanal
Hotel Kodai International is located in City center of Kodaikanal and it is a 3 stars hotel. It is a type of Business And Leisure Hotel. Many tourists who come to visit Kodaikanal stay here cause it is a luxurious and beautiful hotel. You can go Hotel Kodai International by any type of vehicle. Nearest Airport from this hotel is 125kms far and nearest is bus station is 1.5 kms far and Nearest railway station is 85kms far.

Sterling Lake View
Address of Sterling Lake View: 44 Gymkhana Road, Lake View, , Kodaikanal
Sterling Lake View is located in the city center. It is also a 3 stars hotel. It is a Resort for enjoying. Nearest Bus stand from Sterling Lake View is 5 km s far and railway station is 80 kms far. Nearest Airport is Madurai which is located 120kms far from the resort.

The Carlton
Address of Sterling The Carlton: Lake Road, , Kodaikanal
The Carlton is one of the 5 star hotels in Kodaikanal. It is resort type and located in the city center. This resort is well connected by bus cause nearest bus stand is just 500 mtrs far and Railway station is 80 kms far. Nearest Airport is Madurai which is 120 kms far from this resort.

Images borrowed with gratitude from i1.treknature.com, photos.merinews.com, lh3.ggpht.com