Yercaud Hill Station: Beautiful Hill Station in Tamil Nadu for Summer Days

Yercaud hill station is one of the beautiful and famous hill stations of Tamil Nadu for summer days. This hill station is famous for its natural beauty and it is also like as Ooty. If you are planning to make a tour to Tamil Nadu in this summer season then you should visit this beautiful place. Read the full article to know more about Yercaud hill station, Best time to visit, Facilities available and how to reach that place etc.


Yercaud Hill Station of Tamil Nadu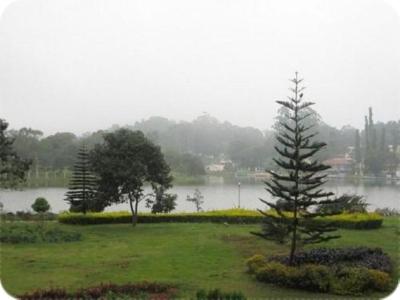 Yercaud hill station is also known as "Ooty of the Poor" cause it's natural beauty is not less then the beauty of Ooty. This hill station is located in Tamil Nadu. It was established by the Britishers in 19th Century. They made it as a summer resort. The climate of this place is very good and most suitable for summer days.

May be you are planning to make a tour in Summer days of this year, If you are planning then you must visit this place. You can get the peace of heaven in this place. You can see a industrial town near Yercaud named Salem but this doesn't affect the beauty of this famous hill station of Tamil Nadu. It is located between the Servarayan range of Eastern ghats and you may not believe but it is true that Yercaud is located 4920 fts means 1500 mtrs above the sea level.

The name Yercaud has arrived from a tranquil lake which is located at the center of Salem town. Britishers have introduced coffee plantations and orange grooves, so try to get them when you make a tour to Yercaud.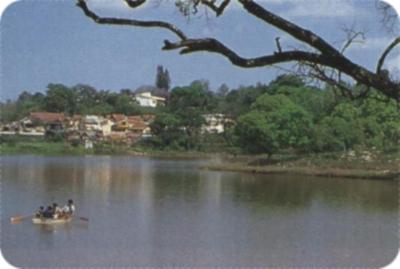 Attractive Places Near Yercaud

In Yercaud you not only see the hill station but you can get many beautiful places near the hill station. Some beautiful places near Yercaud are: Yercaud Lake, Lady's Seat, Killiyur Fall, The Servarayan Temple, Bear's Cave, The Grange etc. Lets know some briefly about some of the best places in Yercaud.


Yercaud Lake of Tamil Nadu

Yercaud hill station has got its name from the name of Yercaud lake. This lake is located in the middle of the town. This lake attracts many tourists every year. Many tourists come to this lake at Summer days cause in the month of May a summer festival is organized in the lake so it is main tourist attraction point. In this lake all types of facility available, you can boating in the lake and paddle also. Hiring boats also available in this lake. This lake is surrounded by beautiful gardens and trees. When you travel in the lake you can really enjoy the natural creature of the god and you can feel the peace of life.


Lady's Seat in Yercaud

Lady's Seat is located on the south-west side of Yercaud hill station, this place is full of rocks which may be adventurous for the visitors. You can see a steep drop of about 200 feet below from this place.


Killiyur Fall of Yercaud

You can see a beautiful waterfall near Yercaud named Kiliyur waterfall. This waterfall is located at a distance of 3kms from Yercaud lake. If you are a photography lover then it is the most suitable place in Tamil Nadu for photography. best time to visit Killiyur Fall is the starting of winter season. This fall is about 300 fts high so it looks very beautiful.


The Servarayan Temple of Yercaud

This famous temple of Yercaud is located 5236 mtr high from the sea level. This temple is covered as dark and black stones and it is in a cave. The temple is known as Servarayan Temple. If you come to this temple in May then you can see the annual festival celebration of local tribes in this temple.


Best Time to Visit Yercaud Hill Station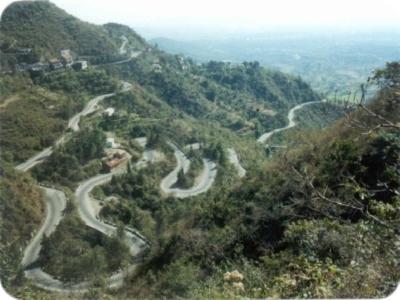 Best time to visit Yercaud is from the Month of February to the month of June and September to November. But Don't go to this hill station after November cause in that time winter season arrives and it is very cold in this hill station. If you go to this place in rainy season then you cannot see anything cause every year heavy rains occurs in Yercaud hill station. Summer season is best for visiting to Yercaud Hill station of Tamil Nadu.


Accommodation Near Yercaud Hill Station of Tamil Nadu

Yercaud Hill Station is full of beautiful hotels and resorts so you will not face any type of Accommodation problem in Yercaud. Some of the best hotels and resorts in Yercaud are: Silver Holiday Cottages which is located in Lake Point, Hotel Lake Forest which is located in Ondikadai, The Sky Roca which is located in 20th Hairpin Bend, Star Holiday Inc Hill Resorts which are located in Salem main road. Besides them you can get many good hotels like Sterling Resort, Grand Palace Hotel and Spa, MM Holiday Inn, Shevaroys Hotel and etc.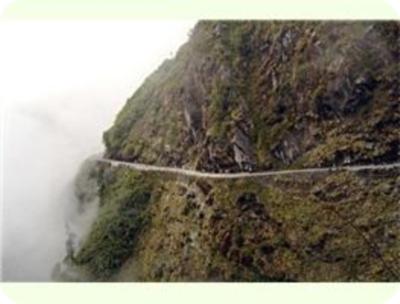 How to Reach Yercaud Hill Station of Tamil Nadu

Yercaud hill station is well connected to the major cities of Tamil Nadu through Road way, Rail way and Airway. Read the below posts to know how to reach in this famous hill station.

Reach Yearcaud Hill Station by Road: Yercaud is well connected through Road way. It is just 30 kms drive from the city Salem. Many private buses and taxis come to Yercaud from Salem and Chennai regularly.

Reach Yearcaud Hill Station by Air: The nearest Airport from Yercaud is Trichy which is 163 km far from this hill station. Other nearest Airports are Coimbatore and Banglore. You can arrive in the following airports and go Yercaud through Buses or taxis.

Reach Yearcaud Hill Station by Railway: Nearest Railway station from Yrcaud is Salem which is also a train junction. It is 36kms far from Yercaud hill station. All the south trains go by passing Salem station.

Images Borrowed with gratitude from 1.bp.blogspot.com, bhavanisangameswarartemple.org, hrsbstaff.ednet.ns.ca, www.keralaholidays.com