Yelagiri Hill Station; Best Place in Tamil Nadu for Summer Tour

Yelagiri hill station is one of the best hill station in Tamil Nadu for making tour in Summer days. If you are planning to make a summer tour in this season then you must visit Yelagiri hill station of Tamil Nadu. Read the full article to know accommodation near yelagiri, Best places near Yelagiri and How to reach Yelagiri hill station.


Yelagiri Hill Station of Tamil Nadu

Are you planning to make a summer tour in this Summer vacation, if you are doing so then you should make a tour to Tamil Nadu. This state is full of natural beauty and famous places. You can really see the art of nature in this state. Yelagiri hill station is one of the famous hill station in Tamil Nadu.

Yelagiri hill station is situated 1410 mtrs above the sea level. This place is like the blessings of god. All you need to see in natural arts, you can get them all at in this place. You can see the beautiful scenery of small villages from this hill station. It is known as the best hill station for summer days in Tamil Nadu.

Normally the other hill stations of Tamil Nadu like Ooty and Kodaikanal are famous only for summer days cause you cannot go those hill stations in Rainy and winter seasons cause in winter those places are very cold and in rainy those are too wet. But You can go Yelagiri hill station through out the whole year. In summer days the temperature of Yelagiri maximum goes to 38 degrees and in winter seasons it minimum goes to 12 degree. Rain comes here normally so Tourists come to this place in all the 12 months.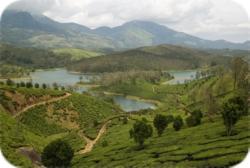 Places to Visit near Yelagiri Hill station

Yelagiri is not only famous for the hill station but you can see many beautiful natural and man made things there. Such things are Punganoor Lake, Velvan Temple, Swamimalai Hill and Jalagamparai Waterfalls etc. Let know about these side places of Yelagiri hill station.


Punganoor Lake of Yelagiri

Punganoor Lake is one of the famous lake in Yelagiri town. It is not natural but it is made by the local peoples. Tourists come to this place for boating cause it is famous for boating. Many types of boats are available here like rowboat and pedal boats etc. You can also see a beautiful Mughal garden near the lake in which you can enjoy your pass time. If you have kids then you should go this garden cause there are many types of games for kids in the garden.


Velvan Temple of Yelagiri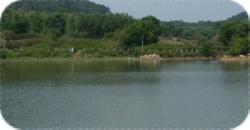 Velvan temple is regarded as the main attraction of Yelagiri town. This temple is built for Lord Murugan. You can see a giant statue of Gadothgajan in front of Velvan temple. If you are coming to Yelagiri in July or August thn you can see many types of festivals observed here. The festivals are just like the reflection of Yelagiri arts, cultures and religion.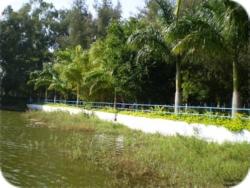 Best time to Visit Yelagiri Hill Station

Through we have discussed previously that you can go Yelagiri in 12 months cause there is no natural restrictions for this place. Whether you go on Summer or Rainy or Winter season but you can find the same condition there.


Accommodation near Yelagiri Hill Station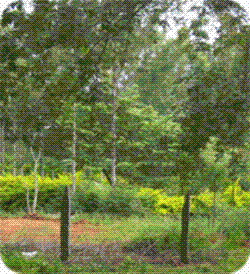 Accommodation facility is very good near Yelagiri hill station cause Tourists come to this place throught out the year. Here you can find the names of some best hotels in Yelagiri such as: Taj Garden Resort, Hotel Hills, Hotel Nigress, Hotel Yelagiri, Landmark Hotel, Madhura Resort, Silent Water Retreat, Zeenath Taj Gardens, Surabi Hotel, and many more.


how to Reach Yelagiri Hill Station

Yelagiri hill station is well connected by all the three ways. Read the below points to know details of how to reach yelagiri.

Reach Yelagiri by Air: Nearest Airport of Yelagiri is Chennai and Banglore. All know that these Airports are very famous in India so you can go these airports to any part of the country and then you can go Yelagiri by bus or train or taxis.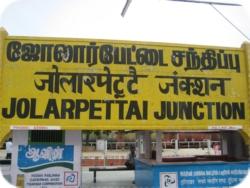 Reach Yelagiri by Road: Yelagiri is well connected through Road way. You can go by buses or taxis from Jolarpettai which go Regularly. Yelagiri is just 3-4 hours drive from Chennai so you can go easily by taxi from Chennai.

Reach Yelagiri by Railway: Jolarpettai Railway station is the nearer railway station of Yelagiri. All the trains between Chennai and Banglore pass through this station and most of them stop here cause it is a big railway junction. Some best trains to go Yelagiri are Kovai Express, Brindavan Express and Intercity.

Images borrowed with gratitude from www.indovacations.net, www.yelagiritrips.com, indiatravelpal.com, flashnewstoday.com, 4.bp.blogspot.com, /lh6.ggpht.com