Kalikesam waterfalls Kanyakumari tour details and nearby attractions

In this article I have included the details about Kalikesam falls location, sightseeking, Accommodation. You can also get the detail such bus routes to Kalikesam and how to reach Kalikesam through car.


Kalikesam Waterfalls location

Kalikesam waterfall is located in Kanyakumari district. Kalikesam falls is approximately 27Kms away from the city called Nagerkovil. This is one of the falls from western ghats. This waterfalls originates from the river Boothapandi. After 15kms this rivers turns to waterfall which is named as Kalikesam waterfall. This waterfalls has no facilities to bath. Still this waterfalls is undiscovered by many peoples in Tamilnadu as it is located at remote place. Kalikesam was discovered by a trekker while he visited Kanyakumari district. This waterfalls in Tamilnadu have scenic beauty and located at forest region of Nagerkovil. Check out the list of all Water falls in Tamilnadu.


Kalikesam Falls sightseeking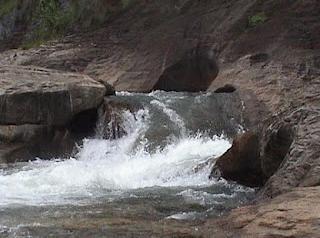 You can bath in this falls. This falls forms a pond like formation where you can enjoy bathing. Only risk factor is wild animals which wanders nearby. Wild animals may come to this falls to drink water. Best season is during winter days. Water flow is available during summer days too. There will not be any man made facilities for bathing like arch in Coutrallam falls. It is better to bath with caution. There is a Kali amman temple near Kalikesam which is famous in that region. The temple looks beautiful as it is situated in the banks of river. There is cave near this falls called Bottani cave and people use this cave for cooking foods.


Accomodation in Kalikesam Waterfalls

For accommodation you need to stay either in Kanyakumari or else in Nagerkovil. I suggest Nagerkovil due to its pleasant climate. Kalikesam is remote place and you can't find houses too. Staying after sunset in Kalikesam is danger. It is better to vacate the place before 4PM. After 4PM wild animals may wander near this falls to satisfy their thirst.


Kalikesam Falls bus facilities

There is no transport facilities to Kalikesam. You should hire a private taxi or own car to reach Kalikesam. Most of them will be unaware of this falls. You can reach the falls by asking directions from the people you visit during the way to Kalikesam.


How to reach Kalikesam falls

Kalikesam waterfalls through Airport - Nearest airport is Madurai.
Kalikesam waterfalls through Railways - Nearest Railway junction is at Kanyakumari or Nagerkovil.
Kalikesam waterfalls through Bus - Nearest Bus stand is at Kanyakumari or Nagerkovil.