Profile of Powerstar Srinivasan

Do u want to know who is powerstar in Kollywood? then You are in right place. In this article you can find the information about Powerstar, Films acted by Powerstar and Upcoming movies of Powerstar Srinivasan


About Powerstar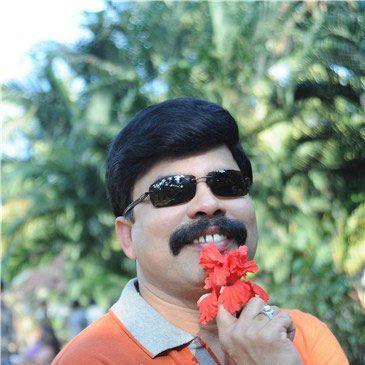 Powerstar is the name which is very popular recently in Tamil film Industry. Powerstar srinivasan is a kollywood Actor, Producer and Director. He acted and produced Lathika in the year of 2011.

Powerstar Srinivasan has many fans in Tamil Nadu and most among them never seen his film once. Many colleges invited him for their cultural events as a Guest. Because of his popularity among youngsters he got a chance in
'Kanna Lattu Thinna Asaiya' movie which was released recently and overtook AlexPandiyan and Samar in terms of Box office collection.

Powerstar Srinivasan appears guest roles in Mandapam, Indrasena, Unakkaga Oru Kavithai and Neethana Avan.

Powerstar's famous punch is "Kola Kolaya Muthurikka intha Powerstar adicha Kathirikka".


Upcoming movies of Powersar Sreenivasan

Powerstar is performing an important role in Shankar's "I" in which Vikram is doing lead role.

Powerstar is acting in Bala's Paradesi too.

"Ya Ya" is another movie acted by Powerstar in which Santhanam and mirchi Shiva is doing lead role.