Tamil Nadu College Admissions 2013-2014

This is the time for College admissions to various courses relating to Engineering, Medical, Law, Arts, Science, Architecture, Marine, Army and Aeronautical etc.. This article shows various scope in the various courses in the college ADMISSION in Tamil Nadu.


Tamil Nadu College Admissions 2013-2014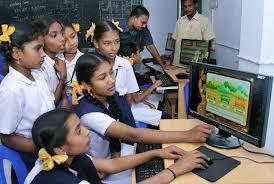 The plus two examinations were started on March first 2013 and it will be completed on last week of the same month. The Plus two public exams are to be held in the month of March 2013, for which the TN Class XII 2013 exam commences from March 01, 2013. It is expected that approximately 9 Lakh Students will write their public examination in about 2000 examination centres across the State. There are many courses available to the students those who are going to complete this plus two courses. The various courses and their features are given below. Read more about Annimation courses in Tamilnadu


Engineering Courses for the year 2013-2014

The Engineering Courses are listed under the category of Professional Courses. This courses are giving assurance for the better placement after completing the courses. The various courses in Engineering includes Civil, Mechanical, Computer Engineering, Chemical, Electronics and Communication, Electronics and electrical, Electronics and instrumentation and etc. The Civil engineering courses are getting more demand now. Universities in Tamilnadu


Arts and Science Courses for the year 2013-2014

There are many arts and science courses are available and it includes Tamil, English, Economics, Commerce, History etc.. This courses are very useful to write the civil service examinations. The science coursers are Maths, Physics, Chemistry, Biology, Botany, Zoology, Costume design and fashion, Computer and etc. The candidates can choose their interesting courses. These courses are also having good employment opportunity.


Law and Medical courses for the year 2013-2014

The law course are either five year or three year courses. It also has good employment features. This courses are also having good value in the society. The Medical courses are very famous in Tamil Nadu and it has heavy employment potential in the present days. Medical colleges in Tamilnadu


The other Courses for the year 2013-2014

The Architectural design for buildings, Aeronautical science, Marine technology, Army and defense courses are also having good place in the employment.