IICPT Thanjavur Tamilnadu teaching professor job notification 2013-2014

Are you looking for latest admission and job notification IICPT Thanjavur Tamilnadu for teaching professor and assistant professor 2013-2014. In this article get the details about the latest recruitment notification of IICPT Thanjavur including salary details, number of posts and educational qualifications.


IICPT Thanjavur Tamilnadu teaching professor job notification 2013-2014

The Indian Institute of Crop Processing Technology is inviting applications for the professor, assistant professor and associate professor jobs form Indian citizens in Thanjavur, Tamilnadu campus. Interested candidates who are eligible can go through the article below and apply for the same. Selected candidates will have free accommodation in residential apartments and also covers medical damage. Apart form this, they will be provided EPF gratuity as per GOI rules, leave travel concession, sabbatical leave and other leave as per rules.

Professor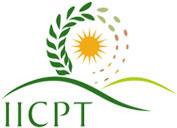 No. of Posts: 06 posts
Pay Scale: Rs. 37400-67000 RGP Rs. 10000
Age: 28-50 year, no age limit for SC/ST and OBC category.
Educational qualification
Candidate should have a PhD degree in post harvest technology or food engineering or food process engineering or agricultural engineering or food technology or chemical engineering specialized in food process engineering.

If not the candidate should have a doctoral degree in Bio-Chemistry.

Candidate should have atleast 10 years experience in a research or teaching.

Candidate should provide evidence of contribution to research or teaching.

Specialization in the post harvest technology.

Associate Professor
No. of Posts: 07 posts
Pay Scale: 15600-39100 RGP Rs. 8000
Age: 25-45 year, no age limit for SC/ST and OBC category.
Educational qualification
Candidate should have a PhD degree in post harvest technology or food engineering or food process engineering or agricultural engineering or food technology or chemical engineering specialized in food process engineering.

Candidate should have atleast 4 years experience in the relevant subject as assistant professor with pay scale of Rs.15600-39100 + RGP – 6000

Specialization in the post harvest technology of foods

Assistant Professor
No. of Posts: 02 posts
Pay Scale: 15600-39100 RGP Rs. 6000
Age: 24-30 years, no age limit for SC/ST and OBC category.
Educational qualification
Candidate should have a masters degree in food science or in nutrition

In case if candidates have PhD degree in relevant subjects, they are preferred over Masters Degree holders.

They should have qualified National Eligibility Test (NET)
IICPT Thanjavur application form details 2013


Candidates have to get application form form the official website www.iicpt.edu.in.

Candidate should be eligible to apply for as many posts as possible.

Application fee of Rs. 500/- (no fee from SC/ST candidates) or US$20 should be payed in the form of DD, in favour of The Director, Indian Institute of Crop Processing Technology, Thanjavur-613005 payable at Thanjavur.

No application fees for SC/ST candidates.

Filled application form should sent to
The Director, Indian Institute of Crop Processing Technology,
Pudukkottai Road,
Thanjavur - 613 005

Last date for Submitting Application form: 15 days form date of posting