Tamilnadu teachers recruitment board TRB direct recruitment for 2881 vacancies

Are you looking for latest notifications 2013 by Teachers Recruitment Board TRB for 2881 posts? Still searching for Govt job in Tamilnadu? Looking for Govt teacher job in Tamilnadu? here is a chance to apply! In this article we have given details about latest posts of Post Graduate Assistant and Physical Education Directors jobs. Read this article to know more details.


Teachers recruitment board Tamilnadu is inviting application form from eligible candidates in a prescribed format for filling up of 2881 Post Graduate Assistant Vacancies. Candidates who are interested can go through the article below and apply for the same. Candidates will be selected on the basis of Written Test and Weight age Marks for period of wait in Employment Exchange and Teaching experience. The written objective exam will consist of 150 MCQ's and carries one mark each.
Main Subject- 110
Educational Methodology– 30
General Knowledge- 10

Total No of Posts: 2881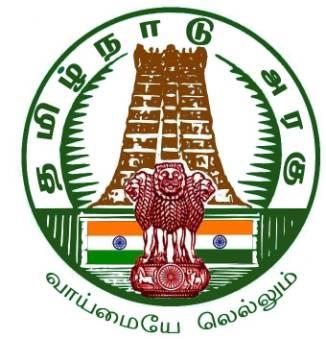 Name of Posts
1. Tamil: 605 Posts
2. English: 347 Posts
3. Mathematics: 288 Posts
4. Physics: 228 Posts
5. Chemistry: 220 Posts
6. Botany: 193 Posts
7. Zoology: 181 Posts
8. History: 173 Posts
9. Geography: 21 Posts
10. Economics: 257 Posts
11. Commerce: 300 Posts
12. Political Science: 01 Post
13. Home Science: 01 Post
14. Physical Education Director Grade-I: 17 Posts
15. Microbiology: 31 Posts
16. Biochemistry: 16 Posts
17. Telugu: 02 Posts
Educational Qualification
Candidates should be M.A/ M.Sc./ M.Com or equivalent qualified from any recognized University.
Candidates should have studied the same subject in UG and PG including languages.

For the post of Physical Education Director-Grade-I, the candidates should have any UG degree but with M.P.Ed degree.

Please note that all degrees should recognised by UGC/NCTE recognised.

For the candidates who are applying for the posts mentioned in Annexure I, should have passed Tamil Language as Part I or Part II upto SSLC and PUC/ Higher Secondary Course levels.

If not, he/she should have passed Tamil language test conducted by the TNPSC within two years from the date of their appointment.

Age Limit: Candidates age should be not more than 57 years as on date 01-07-2013


Tamilnadu teachers board TRB 2013 application form details


Interested candidates have to fill TRB 2013 application form (OMR format).

Candidates can get TRB Prospectus 2013 in person from the Office of the Chief Educational Officers of all 32 Districts in Tamilnadu on payment of Rs.50/- (Rupees fifty only) in cash.

Candidates should submit filled in application forms at the office of the Chief Educational Officer.

Candidates are requested to pay the examination fees Rs.500/- (Rs.250/- for SC/ST and Differently Abled) in any Branch of STATE BANK OF INDIA / INDIAN OVERSEAS BANK using only the prescribed challan. For more details check the links below.


Last date for Receipt of Applications : 14-06-2013
Date of TRB 2013 written examination: 21.07.2013 from 10.00 A.M to 1.00 P.M