Valentine Day 2011 celebrations events at Valentine evening at GD Birla Sabhaghar in kolkata

Details about Valentine evening at GD Birla Sabhaghar in kolkata, get details about Valentine day events parties concert romantic eveningsin kolkata, different nightclubs, hotels, pubs where you can celebrate Valentine day2011. List of Romantic places for couples. Special attractions discounts, deals , dinner at valentine day celebration 2011 in Kolkata


Details of Valentines day celebration events Buffet at GD Birla Sabhaghar

venue address location of Valentines evening events, Kolkata
The venue for kolkata Valentines evening is GD Birla Sabhaghar. Here is the complete address of this valentines evening to help you reach and celebrate special romantiv valentine day with your partner. This complete address will eliminate any chance of difficulty in reaching GD Birla Sabhaghar to celebrate a romantic evening with your valentine. The full address to reach there is:
GD Birla Sabhaghar
#29, Asutosh Chowdhary Avenue, Ballygunge,
Kolkata

Date and time of Valentines evening at GD Birla Sabhaghar, Kolkata : You can enjoy a nice valentine day with with your valentine on in kolkata on 14th February 2011 from 6:30 P.M onwards at the above mentioned address
charges for Valentines day events at GD Birla Sabhaghar, Kolkata : Currently we are unable to provide you that information but you can visit later to have this information. We will let you know as soon as we come to know about it.


Highlights Attraction of Valentines day celebration events at GD Birla Sabhaghar, Kolkata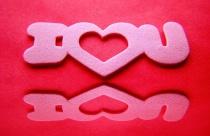 If you are looking forward to celebrate romantic Valentine day with your wife or girlfriend and want to have a romantic musical evening in kolkata on valentine day, then I must tell you you have come to tha right place. Here is the complete information about Lovingly yours valentine evening at GD Birla Sabhaghar, Kolkata. The artists who will be perfirming there are

Aparna Sen will do recitation

Soumyojit Das will be on vocals and last but not the least

Sourendro Mullick will make you fall in love with his piano.
Here you can enjoy great romatic love songs with your valentine which will seem even more romantic on valentine day. So what are you waiting for just book tour tickets for valentine evening at GD Birla Sabhaghar


Also see:
Valentines day celebration events nightclubs DJs and dating places in delhi
Romantic Valentine's day celebration events celebration at Cinabon in delhi
Valentine's day celebration events parties dating places in kolkata
Valentine's day celebration events parties at waterside café hyatt regency in kolkata
Valentine's day special gift hampers at bakery at hyatt regency in kolkata
Spend Romantic Valentine's day special at Fort Jadavgarh in pune
Romantic Valentine's day special events in Mumbai
Romantic Valentine's day celebrations events at shiro in Mumbai
Romantic Valentines day Spa therapy for couples at Aura in Delhi, discounts
Valentines day celebration with live performance of A plus French band in kolkata