Iti Mrinalini: Latest Bengali Movie (Bangla Cinema) By Aparna Sen in 2011

Iti Mrinalini Bengali Film (2011) is going to mark Aparna Sen's directorial return after a decade. Read More about Iti Mrinalini Bangla Cinema in our Iti Mrinalini Wiki.


Iti Mrinalini: Latest Bengali Movie (Bangla Cinema) By Aparna Sen in 2011

Iti Mrinalini Bengali Movie, Aparna Sen's new upcoming Bengali Film in 2011, is expected to be a new sensation. In fact, this is going to be the first ever film which will be released in Bengali for the Bengali recipients as well as in Hindi for a national pan-Indian audience at the same time. This will also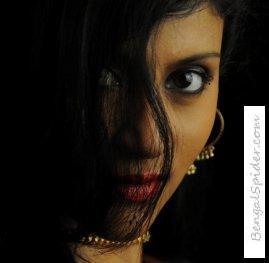 mark the venture of Aparna Sen into the mainstream Bengali Movie from her trademark experimental films, beginning with 36 Chowringhee Lane (1981) and ending in Paromitar Ekdin (2000). Nevertheless, there was an unexplained and long silence from Aparna Sen as she had not directed anything since Paromitar Ekdin which was more than a decade ago, back in 2000.

The first one of the popular genre, Aparna Sen new film in 2011 is based on the life of a Bengali actress of the yesteryears. Aparna Sen will also herself enact in this film and this will mark the return of Aparna Sen the actress after a long time. In fact both the mother and the daughter, Aparna Sen and Konkona Sen Sharma, are going to play the same role. Both of them will play the role of the protagonist. While Konkona Sen Sharma will portray the character of Mrinalini in her younger days, Aparna Sen will play her aged years. Noted Tollywood figures like Rajat Kapoor, Priyanshu Chatterjee, Koushik Sen and Locket Chatterjee will also be present among the Iti Mrinalini Star Cast. Keep reading more in our Iti Mrinalini Bengali Film Wiki.




Please Note


We never encourage Iti Mrinalini Bengali movie songs free download or other illegal things because that is piracy as well as copyright infringement. Please do purchase original cassettes and CDs only. If you want to enjoy something, pay for it!


We will publish Iti Mrinalini Bengali Movie Review after the film is released. Please bookmark this page and return later.