Bakhali - a place for relaxing in West Bengal in this summers.

Bakhali is a great place located in West Bengal which is about 134 km from Kolkata and is a perfect spot for relaxing. Read my article to know about this place and the calmness of this place.


Summer vacation trip to Bakkhali, West Begal.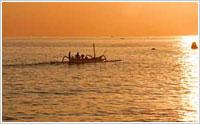 Summer vacation is a time when all the Bengalis want to relax a little bit and they prefer a short holiday to a nearby place. Here is a nice option for you in West Bengal "Bakkhali" which is really helpful for relaxing and will help a lot to keep you out of work pressure for a few days.

Bakkhali is located near Kolkata and the distance of Bakkhali from Kolkata to Bakkhali is near about 134 km.
The best time to visit Bakkhali is during the monsoons as the rainy season of Bakkhali is something very much special for the place and this should not be missed by any traveller visiting that place. Bakkhali is a little beach town located in the south of West Bengal and is a small place yet enjoyable. Bakkhali is lapped by the sea waves of the Bay of Bengal. In the sea beach of Bakkhali numerous Red Fiddler Crabs could be seen marching. Another thing to view in Bakkhali is Dense Casuarina groves which gives a pleasant site to Bakkhali.


Way to Bakkhali

The way to Bakkhali is not a boring one yet enjoyable. The roads are silent and peaceful and the trip to Bakkhali is very much interesting. Half of the fun in Bakkhali trip is in reaching to that place. As soon as you will leave the Diamond Harbour and the traffic noise you will be able to feel the cool breeze there which will give you the peace of mind and a wonderful experience. The scenic beauty is also interesting as there are no buildings on the two sides of the roads and you can find more open space in the sides of the road which shows the peace of the roads.
While travelling to Bakkhali you will come across many markets and small villages which are really interesting to see and you can also have a short tea break in any of the "Dhabas" in your way.



What to see in Bakkhali?

Before making a plan to this trip of Bakkhali you must first try to know what are the places which you can see at Bakkhali. So you will get your answer.
In Bakkhali you cannot find enough things to see and visit like Digha so you can rather call Bakkhali as a relaxing place. But dont worry there are some places to see and enjoy at Bakkhali.
Frasergunj sea beach is a 6 km long sea beach of silver sand and it is not too far from the town of Bakkhali.
Frazerganj Fishing Harbour. Jammu Island (or Jambu Dwip) is also a good place to visit at Bakkhali and the best time to visit this place is in between October to February.
Crocodile breeding center is also a important place to visit at Bakkhali.
Henry Islands is also a beautiful place at Bakkhali and is just a 10 minutes drive away from the Bakkhali.


Where to stay at Bakkhali?

As you are goin to Bakkhali for a trip of a few days you must find a suitable and affordable place to stay at Bakkhali. The place has many affordable hotels of rooms available of all ranges including the luxurious rooms. One can also stay in he resorts at Bakkhali. There also nice hotels available in Frazerganj providing a scene of the sea beach from the windows or balconies of your hotel room.


How to reach Bakkhali?

There are several ways to go to Bakkhali.
By road one can reach Bakkhali. Bakkhali is about 134 kms from Kolkata. By bus one can reach to Namkhana, which is 105 km from Kolkata. Then one have to use the ferry across the Hatania Doania river and then again a bus journey of half an hour.


Traveler's information and fact file of Bakkhali


Altitude Sea level
Temp
Summer 33 (Max) & 19 (Min) Degrees Celsius
Winter 16 (Max) & 7 (Min) Degrees Celsius
Best time to Go July – March
Monsoon May-June
Summer April-May
Winter December - January
Clothes Cottons all year round except during December- January when light- woolens are required.
Nearest Airport Kolkata, 132 km
Nearest Railway Station Namkhana, 109 km
Bus Station Bakkhali (West Bengal Roadways bus service from Esplanade)
Hospital & Doctor
Kolkata (132km) is the nearest city with proper medical infrastructure
Places to see Frazergunj Fishing Harbour, Crocodile Breeding Centre, Jambu Dwip, Henry Island



Hotels in Bakkhali



Mid Range hotels in Bakkhali
Hotel Indrakanan, Frazerganj
15th Floor, Room No. 14 A (Kolkata Booking office address)
Kolkata -700071
Phone: +91-33-32574052/ 65200943

Hotel Deepak, Frazerganj
Phone: +91-33-2464 0081/ 2463 3203

Bakkhali Tourist Lodge, Bakkhali
Tourism Centre at 3/2 (Kolkata Booking office)
B.B.D. Bag (East), Kolkata
Phone:+91-33- 3210 225-260

Hotel Dolphin, Chowrasta, Bakkhali
47, Bhupen Bose Avenue, (Kolkata booking office)
Kolkata -4
Phone: +91-33-25554652/ 24653653

Budget Hotels in Bakkhhali

Balaka Lodge, Bakkhali
Room No. 5&10 (Kolkata booking office)
Larika Business Center
7, Red Cross Place
Kolkata - 700001
Phone: 03210-225207/ 033-22317636

Sahana Tourist Lodge, Bakkhali
Sonali Group of Hotels (Kolkata Booking Office)
7, Mango Lane, 2nd Floor
Kolkata
Phone: +91-33-22486850

Bay View Tourist Lodge, Bakkhali
Desh Medical (Kolkata Booking Office)
150, B Ganguli Street,
Kolkata - 7 (Sealdah, near Kole Market)
Phone: +91-033-55141148, 03210-225214