Know about Amar Sonar Bangla- Facts and Figures of West Bengal

West Bengal is a state of India. There are many interesting things to know about Bengal. West Bengal is also known as the Sonar Bangla. There are many things to know about the state. Here are some details about the state of Bengal and some facts too. Explore Bengal by reading this article.


Explore "Amar Sonar Bangla"

West Bengal is located in the eastern India. It stretches from the Himalayas in the North to the bay of Bengal in the South. The state is land of varied charms. It has mountains and hill stations as well as sea beaches. It is a place of tourists attraction too and lakhs of tourists visit this place through out the year. The state attracts tourists both from India and other countries of this world. The state is a very prosperous state and more than two thirds of the population of Bengal depends upon agriculture. The people of West Bengal believes in the policy of "Simple living and high thinking" which is the main cause of the development of West Bengal. West Bengal is known as Sonar Bangla and is famous by that name among the Bengalis. The great poets and writers of West Bengal used this title for the state.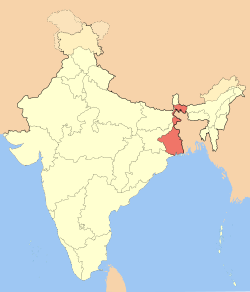 Latest facts of Bengal.


Date of formation of West Bengal is 01/05/1960.


State Capital of West Bengal is Kolkata.


Population of West Bengal is 9,13,47,736 people according to the census 2011. 7.55 % of the population of India lives in West Bengal.


Number of males in West Bengal are are 4,69,27,389 i.e. 51.37% of the total population of Bengal. Whereas number of females in West Bengal are 4,44,20,347 , i.e 48.63%. In Bengal there are 947 women per 1000 men.


Literacy Rate of Bengal is is 77.08%. 82.67% of males and 71.16% of females are literate in Bengal. Average rainfall at Bengal is is 4170 mm.


Temperature of West Bengal is during winters 10 degree Celsius to 25 degree Celsius, whereas during the summers temperature is 30 degree Celsius to 45 degree Celsius.