Victoria Memorial, Kolkata - Royal Gallery of Queen Victoria

Victoria Memorial in Kolkata is a important place to visit in Kolkata and attracts lots of tourists through out the year. It is named after the queen Victoria of United Kingdom and empress of India. Read this article to know more about the great monument Victoria Memorial and gather informations about the place.


Explore Victoria memorial in Kolkata.

Victoria Memorial is in Kolkata in West Bengal. Victoria memorial is named after the queen Victoria of United Kingdom. The monument is known as the Victoria Memorial hall too. It is the pride for the people of Bengal as now it is a kind of museum and it attracts lakhs of tourists and visitors in Kolkata through out the year. The place is really beautiful and it is a worth visit.


Design and construction of Victoria memorial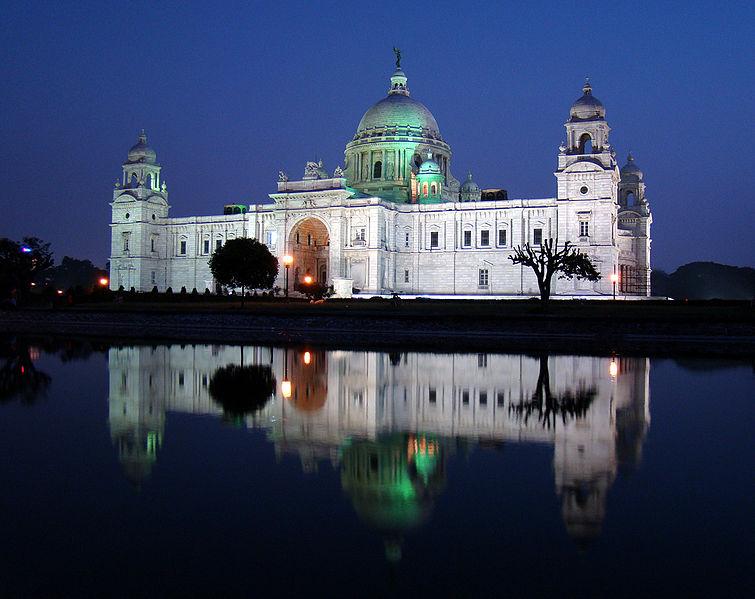 Victoria memorial was designed by Sir William Emerson.Style of design of Victoria memorial is is Indo-Saracenic. There are many Mughal elements incorporated in the structure. The garden of Victoria memorial was designed by Lord Redesdale and Sir David Prain. In the year 1906 th foundation stone of the memorial was laid down. The monument was build in Kolkata to serve as a tribute showing the success of the British in West Bengal or in India.
The actual plan of the memorial was given by Architect Sir William Emersonlaid. The design of this memorial indicated a fusion of the Mughal as well as British architect. Victoria memorial was inaugurated in the year 1921. Victoria memorial hall is build of White Makrana marbles. The dimensions of the Victoria memorial hall are 338 feet (103 m) by 228 feet (69 m) and rises to a height of 184 feet (56 m).


Use of Victoria memorial hall in Kolkata

Victoria memorial is massive in size and there is a huge garden there with an area of about 64 acres (260,000 m2). Now it is a museum and it contains a large collection of memorabilia relating to Victoria and British presence in India. The memorial also contains paintings and portraits of Queen Victoria and Prince Albert and paintings illustrating their life. After the independence of India in 1947 a gallery named as the National Leader's Gallery was added in the memorial. This gallery contained portraits and pictures of the national leaders of India who helped India for its Independence.

In the Royal Gallery of Queen Victoria there are oil paintings and portraits of Queen Victoria and her marriage with Prince Albert in the year 1840 at Chapel Royal at St. James' Palace. There are paintings by the well known artists of th British. There are many things also kept their of the Queen Victoria's childhood. These items of Queen's childhood was presented by King Edward VII.