Aurobindo Bhavan, a place to visit in Kolkata

Hardly there is anyone from Bengali community not aware with the name of Shri Aurobindo Ghosh. You may or may not be spiritually inclined Aurobindo Bhavan is such a place you cannot stop going there. If you enjoy silence then probably in Kolkata it is the right place. Even you can enjoy library as well as many other cultural activity.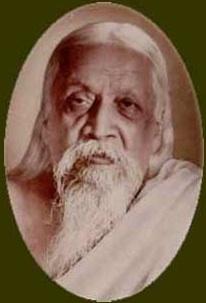 While staying in Kolkata I enjoyed some places. Aurobindo Bhavan was one of the places, where I liked to be in any time.

Initially I do not have any idea about 8, Shakespeare Sarani. Yes, it is the place known as Aurobindo Bhavan. In the mid of a busy city it is hardly possible to have such place. It is one of the rare places in Kolkata where you can find peace.

Let me come to the map of the complex. In frontal side left, there is one section from the organization where you can have all sort of handicraft as well as day to day material. The other stall is also there, which is the stall of their Publication House SABDA. All sort of spiritual books from that publication are available there.

Now coming to next the main building, just inside the main building ground floor one library is present. You can have almost all sorts of books over there. They have lending facility and the membership fee is very nominal. The reading facility is also available there. In the first floor, some classes go on.




In the back of the building samadhi of Shri Aurobindo is well-maintained. The nicest place in the whole complex. It is nice to meditate and keep yourself silent over there. Even if you seat there for few minutes can rejuvenate yourself from all odds of life. Really I found that as a rare place to reenergize myself.

On the right side of the main building gym, auditorium as well as many things is present.

Activities:

1. Classes like Yoga, Music, and Sanskrit etc.
2. Lectures based on different topic, Musical program and many other cultural activities.