Profile and biography of Pritam Chakraborty, best music director of India from West Bengal

Entertaining with music is the fashion of all Indians. To serve in this way to India people, superb music directors are composing their best performance in music and singing. Pritam Chakraborty is one of the best music director and heart-buying singer in India. His best composition are always wispering in our mind as well as in bollywood world. Some of his mystareous composition are pointed below...


Music albums and songs of Pritam chakraborty: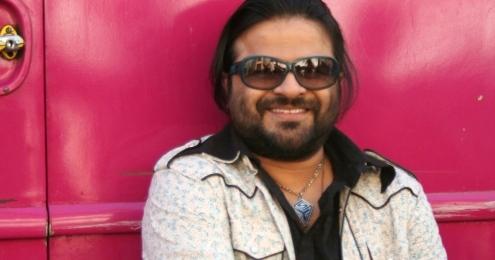 An incredible music director and superb singer, with the other name Pritam was born on 1971 in Kolkata. A runner of a music school for children, Prabodh Chakraborty is father of Pritam. Pritam had created a huge area in the heart of bollywood industry of himself. Pritam's mostly played instrument is guitar in his compositions. He has shown many different styles of music composing to the music area. Pritam went to a music school after completing his schooling St James' school in Kolkata and college carrier at Presidency college. From his college time Pritam has joined a Bangla band, Chandrabindoo and he also formed a band of his own before that. Pritam has done a course in sound recording and sound engineering in the Institute of Film and Television in Pune in the year of 1993. A musicologist Kedar Avati had taught the African music to Pritam.

Pritam and jeet had jointly did his first work as music composer in Gadhvi's Tere Liye in 2000. Really that was the superhit music in the film field. They again composed the music for Yashraj's Mere Yaar ki Shaadi Hai. Mudda-The Issue was the duo's last composing. Then Pritam started his solo carrier with Fun2shh - Dudes In The 10th Century and Agnipankh. Pritam composed the music for Sanjay Gadhvi's second film, Dhoom, which was the great hit to the generation. The music of Life in a Metro is one of the owesome quality of Pritam's music. The collection of Chocolate, Garam Masala and Gangster are Pritam's hearttouching dedication to the generation.

His popular music series consists of 'Dil mein baji guitar…' and 'Jai jai money…' from Apna Sapna Money Money, Tere bin…' and 'Hai ishq yeh kya…' from Bas Ek Pal, Tu hi meri shab hai…' and 'Ya Ali…' from Gangster, 'In dino dil mera…' and 'Alvida alvida…' Raqeeb, 'Ek din teri raahon mein…' from Naqaab and many more.

He is one of the talented music directors today though the critisism blammed him for copying from other composition. The several times achievements of Pritam includes Filmfare Award for Best Music Director, Star Screen Award for Best Music Director, IIFA Best Music Director Award etc. With in a short period Pritam creats a very specifiec place in his fan's heart.