Famous Bollywood actress of West Bengal

Actress in Bollywood are famous for displaying us emotion, suspension, pleasure and achievement. In the Bollywood industry West Bengal has proved its name by creating actress like Jaya Bachchan and Rani Mukherji. One is known for her lateral acting and simplicity when Rani is for her romantic role and special voice. They have got proud for their state by strengthening their infrastructure in the Bollywood industry. They have got fame and name for their best performance in many superhit Bollywood movie.


Biography of Jaya Bachchan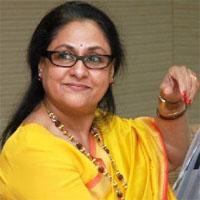 Jaya Bhaduri Bachchan is a famous old bollywood actress and the wife of super hero of bollywood Amitabh Bachchan. She was born on 10th April 1948 in Jabalpur, Madhya Pradesh.She is a Bengali. Indira Bhaduri and Taroon Kumar Bhaduri are her parent. She did her schooling from St. Joseph's Convent school, Bhopal. Jaya started her career in Satyajit Ray's 'Mahanagar' (1963) at fifteen years old only. Apart from many awards for her achievements she has been honoured with the Padma Shri and Yash Bharati Samman. People also remember her as the winner of Lifetime Achievement Award. Most superhit dedication to the bollywood film by Jaya Bachchan are Jawani Diwani in 1972, Anamika in 1973, Zanjeer with powerful actor Sanjeev Kumar, Abhimaan ans so many when she married the legendary actor Amitabh Bachchan. Kora Kagaz in 1974 saw her best ever performance also. She gave her best in super hit bollywood movie Sholay in 1975 She is also raised in political carrier as combined with Samajwadi Party and has been a member of Rajya Sabha in 2006.

She is also best in the role of mother in film Fiza in 2000. For which she won three IIFA Supporting actress awards. Two bluck buster film like Kabhi Khushi Kabhie Gham and Kal Ho Naa Ho made her for getting Lifetime Achievement Award at the "Tongues on Fire" film festival in London. She is also awarded with Yash Bharati Samman, the highest award in Uttar Pradesh. Very soon Jaya Bachchan will combined with Manisha Koirala, Raveena Tandon, Ayesha Takia and Ranvir Shorey for a film Aap Ke Liye Hum of S Varma.


Biography of Rani mukherji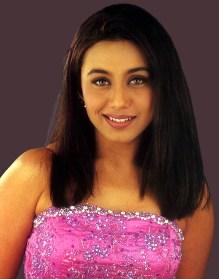 Bengal's beauty queen, Rani Mukherji was born on 21st March 1978. She was gifted by the Bengali family from Kolkata as Ram Mukherjee and Krishna Mukherjee are her parent. Filmalaya Studios is founded by Ram Mukherjee. Rani Mukherjee's brother Raj Mukherjee, is a famous film producer. Gorgeous Kajol is her cousin. The features of her beauty which makes her different among Bollywood heroines are her light brown eyes and husky voice. She iis very much effectionate with Odissi dance. She has very simple taste of food as she likes the food prepared at home like the plain roti, dal and salads. For the first time in 1992 she came in front the camera in a Bengali film Biyer Phool. Rani had got a special place in the heart of India people through her two hits Ghulam with Aamir Khan and as Tina in Kuch Kuch Hota Hai with Shah Rukh Khan in 1988. As rumors are always blasted on Bollywood actress, Rani Mukherji has also faced this but she was bold enough to deny each rumors. Bollywood industry has entered to the Oscar world by her film Hey Ram with Kamal Hasan.

She has won most of her friends by her simplicity and homely nature of her heart. She is single till now and having no schedule for marriage in future. Pakistani President Gen. Parvez Musharraf and his wife has invited her to a dinner as a host. Mujhse Dosti Karoge, Saathiya and Chalte Chalte these three films starred Rani in 2004. From these chalte chalte was nominated for the Filmfare Best Actress Award. Rani changed her surname from Mukherjee to Mukerji several years back. The well hearted actress Rani Mukherji has raised funds for National Centre For Promotional of Employment for Disabled People (NCPEDP) and to help Tsunami victims. Rani has Won 'Best Actress' for Hum Tum at the Bollywood Movie Awards in 2004. The awards achieved by Rani are Star Screen Awards Best Fresh Talent, Filmfare Awards Best Supporting Actress, Zee Cine Awards, Rajiv Gandhi Award, IIFA Best Supporting Actress Award and many more. The superhit film Veer Jara showed her legendary acting to nation.