Kolkata Knight Riders Support

Kolkata Knight Riders (KKR) team is not getting the support which they actually desired in this IPL season 2011. Click here to see the interior deals of the team.


Kolkata Knight Riders, the team for Bengal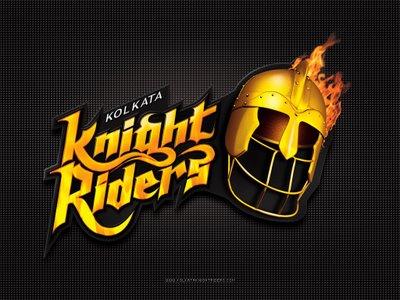 Kolkata Knight Riders is Sharukh Khan's team. SRK is a bollywood actor and he had made this team in the very beginning i.e. in the first season of IPL. In the first two seasons of IPL the captain of KKR was Sourav Ganguly (ex-captain India). He was the main reason of the Bengali support. The Bengalis wished to see Sourav Ganguly to see playing on the field for their Kolkata team. But Sharukh did not keep the respect of Sourav Ganguly. Ganguly is famous in Bengal by the name "Dada". People of Bengal whether rich or poor love and respect Dada maore than they love Sharukh Khan, the great Bollywood actor. It is the worst news for the Bengalis that SRK played some politics with the team which in his views are exactly right and excluded Sourav Ganguly fron the KKR team.


Why Gambhir instead of Sourav?

Gautam Gambhir is the current player of Indian cricket team and is in good form. He played extremely well in the world cup matches and he scored an unbeatable runs in the world cup final again Sri Lanaka this year. According to Sharukh's expectation Sourav will do really good and beat all barriers to take the KKR team to the semi finals. Sourav Ganguly is out of form these days and is is quite risky for Sharukh to take him into the team. Gambhir can score runs and he is actually playing well in the KKR matches. Shahrukh Khan has invested a huge amount on Gautam Gambhir to include him in the KKR team.


Disadvantages of Kolkata Knight Riders team for not including Sourav

Dada is the main support from the Bengalis in the KKR matches. The stadium space of the Edens is not fully utilized as Dada is not there. On the other hands Bengalis are taking revenge from SRK by not going to see the KKR match and actually they are doing that. This reduces the sale of tickets for the KKR matches at the Edens. The profit earn by the sale of tickets is also reduced in one way. The biggest disadvantage is the cheers has been reduced for the team. The Bengalis feel that without dada Kolkata Knight Riders team is not a Bengal team.

The slogan for the KKR team is "Korbo Lorbo Jeetbo re"