Famous artistic figure of West Bengal - Abindranath Tagore

Artist and painters are the proud for their nation. In this way Abindranath Tagore was honored with many awards for his sketching quality. He was Highly influenced by Tagore family. Their quality of art and painting had got places in most of exhibition. Biography of this artistic figure are described below.


Biography of Abindranath Tagore

The great artist of Indian modern art, Abanindranath Tagore- was born on 7th August 1871. Hewas the nephew of religious figure of India Rabindranath Tagore. Abindra nath contibuted most of ancient Indian art and mainly the Moghul and Rajput style of art. He is also wellknown for his superb writings. Abanindranath Tagore was born in Jorasanko, Calcutta in the Bengali family of Gunendranath Tagore. He with his brothers Samendranath and Gaganendranath has dedicated themself to painting world by European artists. He got study at Sanskrit college during 1881 to 1890. He also made some awesome paintings based on the life of Lord Krishna and Mughal style. After studing in Sanskrit college he joined at St.Xavier's college as a special students in English. In 1890 Abindranath got married to Smt Suhasini Devi.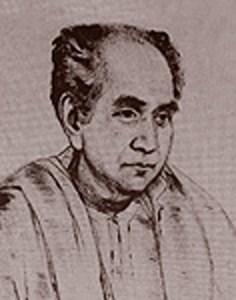 Abindranath also attend the studio of Mr. Charjes L. Palmer, an English pailnter for 3-4 years and joined in portrait and oil-painting. Tagore worked with E.B. Havell to recollect art teaching at the Calcutta School of art. His brother Gaganendranath also supported him for this project. He always showed the Indian spiritualism in his paintbrush. He was also respected as the vice-principal at the Govt. college of art at Kolkata. 1890's Sadhana magazine and chitrangada showed many illustrations of Abindranath Tagore. He also achieved several international exhibition like London and Paris exhibition in 1913 and Japan exhibition in 1919. A department of fine arts was established by Abindranath where he invited most of great artists from all over India. He also wrote many children's stories in Bengali. Dedicating all this crieteria Abindranath Tagore took his last breath on December 5, 1951.