Jagadhatri Puja in Chandannagar – A Popular Tourist Attraction.

The pomp and show of the Jagadhatri Puja in Chandannagar is very well known all over India. The Lighting and Procession of this festival brings in a number of tourists from all over the world. If one wants to know more about this festival read this article below.


Chandannagar being one of the main cultural sites in the whole of West Bengal, her festivals are even grand. Jagadhatri Puja is one such festival. It is one of the major socio-cultural events in this region. The Lighting and Procession forms another main part of the Jagadhatri Puja in Chandannagar. Every year it attracts hundreds and thousands of people from all over the country and even outside.


History of jagadhatri Puja at Chandan Nagar

The ancient History about this festival is unknown even today. It is heard that Indranarayan Chowdhury introduced the Jagadhatri Puja in Chandannagar even before 1750.He performed this Puja at his own house in Chandannagar. King Krishnachandra of Krishnanagar attracted by the greatness of the Jagadhatri Puja started this at Krishnanagar.


About the Goddess Jagadhatri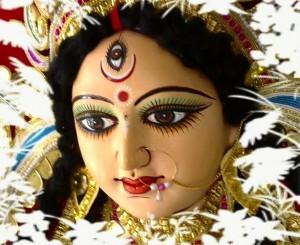 Goddess Jagadhatri is another form of Goddess Durga. The main difference between the two occurs in "Mayatantra". The rule is to perform the special Puja of the Goddess on the ninth day or Nabami. The four-handed Goddess is carried by an elephant and a lion. Goddess Jagadhatri sits on the Lion and the elephant remains at her feet. The snake is her sacred thread. Another important feature of this idol is its ornamental decoration with sola and beautiful canvas of mats behind the idol. The ornamental decoration is not the only decoration; every idol is placed in a beautifully decorated pandal bringing out different themes.


Importance and attractive features of Jagadhatri puja in Chandannagar

A number of Puja committees are formed for organizing this Puja in various parts of Chandannagar. Every community has its own Puja committee. The number of Puja communities in Chandannagar crosses the 190 mark. Out of these 132 of the Puja committees are affiliated to the Chandannagar Central Jagadhatri Puja Committee. The procession forms another main part of the Chandannagar Jagadhatri Puja. On the last day of the Puja, the Dashami a Procession is taken out from a number of the Puja committees. More than 100 Idols take part in this Procession and each of them has something innovative in them. The Idols carried in loaded trucks followed by the lighting are taken around the whole town. This Procession continues throughout the night and ends by the immersion of the Goddess in the River Ganges.