Universities of West Bengal

West Bengal has a vital role in the dedication of higher studies. The superb environment made it the most important educational hubs in India. These Universities are maintaining a quality-organised and standard higher education system. In these Universities students get their high standard theoretical knowledge with all kind of environmental and infrastructural satisfication.


Rabindra Bharati University

Rabindra Bharati University is one of the biggest University is situsted in Kolkata, India. It is recomended as the third unversity among the five Universities that the city of Kolkata can boast of till now. It was established on May 8, 1962, under the Rabindra Bharati Act of the Government of West Bengal. It was founded on behalf of the birth centenary legendry Rabindranath Tagore. It is located at Jorasanko Thakur Bari, home of Tagore family. This university offers courses in Fine Arts, Visual Arts, Humanities, and Social Sciences.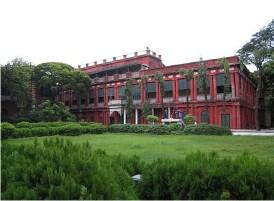 From 1962 this University was placed on the former residence of Rabindranath Tagore. The new campus of this university is at 56A, B. T. Road, Kolkata-50, on the grounds of the Emerald Bower built by Rabindranath Tagore's uncle Harakumar Tagore. Now it is occupied by the Government of West Bengal. Emerald Bower Campus holds the main administrative office. For actively engaging in the developement of study, training, research and extension of various branches of performing and Visual Arts including folk art and culture of Bengal, West Bengal State Akademi of Dance, Drama, Music and Visual Arts, established in 1955, has become a part of this University.



University of Calcutta

University of Calcutta alias Calcutta University was founded by the British in India in the year 1857 as per the building plan on the University of London in England by Governer general Lord Canning . This University has its campus in Rajabazar, Alipore, Ballygunge, Hazra and south sinthi. It is recommended as the 'State Government adminstered urban based affiliating and research university. Sir James William Colvile, chieh justice of the Supreme court and Lord Canning was the first Chancellor and vice chancellor of the Calcutta University. It is also recommended as the 39th best university in the world by the Times Education Supplement.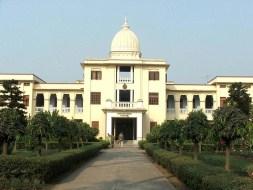 This University is rewarded as the Five Star University and Centre with Potential for Excellence by the University Grants Commission in India. This University campus has the humanities department, the central library and the university offices, Law college and some humanities departments in Ballyganj Branch, Economics department is on the B. T. Road near the Biswa Bharari Campus. some of the humanities and science department are setting up in new Alipore. This university has the faculties including Agriculture, Arts, Commerce, Social Welfare and Business management;Education, Journalism and Library science, Engineering and Technology;Fine Arts, Music and Home science. Covering an area of 2.7 acers this is also known as Ashutosh Siksa Prangan containing 4 buildings named Darbhanga, Ashutosh, Hardinge and Centenary Building. Its Rajabazar Science college is known as Rashibihari siksa prangan and Ballygunge science college is called as the Taraknath siksa prangan. Viharilal college of human science, Sahid Khudiram siksa prangan are also somer other campus of Calcutta University.



Vidyasagar University

One of the distinguished University, Vidyasagar University is situated at Midnapore district southern part of West Bengal . State Goverenment looks after its adminstration. It was established on 29th may of 1981. Iswar Chandra Vidyasagar made his great contribution for this University. It occupies an area of 182.75 acers on ground.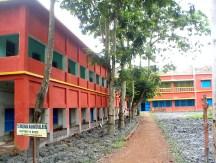 Its departments and P G programs includes Science, Arts, Commerce along with Computer Applications (MCA degree), Aquaculture and Management Technology, Remote-sensing and GIS, Master of Social Work,Videography, and Master of Business Administration (MBA). Three Engineering college includes Haldia Institute of Technology, College of Engineering and Management at Kolaghat and MCKV Institute of Engineering at Liliuah has also been affiliated to this University. The total number of colleges affiliated to Vidyasagar University is now 39 including these 3 Engineering Instute. Vidyasagar University also provides courses on many new subjects for getting innovation in research.