Detail Information for Bakkhali Fraserganj Henry Island visit in West Bengal

Planning for a picnic? or searching for a place to visit in weekend near Kolkata? This article gives you complete travel information about Bakkhali- sea beach in West Bengal near sundarban, Find how to reach, where to stay, Hotel information and other places to visit near Bakkhali.


Bakkhali is a tourist spot in Sothern region of West Bengal. It is just 125 km away from Kolkata. So, for a week end trip bakkhali is waiting for you with approx 7km long beach from Bakkhali to Fraserganj. You can enjoy the sea beach which is not crowded and small sea waves at Bakkhali. Bakkhali is also famous for sunrise and sunset view from the seashore.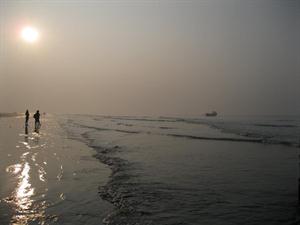 What to see at Bakkhali

You can take a van to get around in Bakkhali. It will charge approx Rs 60/- per head and will take 6 hours including stay at Jambudeep for 1 hours. The two hour journey to Jambudeep will cost 35/- per head in the country boat.
You can visit henry Island watch tower to view the greenery of sundaerban. It will give you a complete views of bokkhali-henry Island-sundarban from the top.at the end of Bakkhali beach you can visit Bishhalakshmi mandir.
Also visit crocodile park and mangrove forest (Entry Fee Rs2/-) near bakkhali bus stop. The beach will filled by red crab most of the time provide a pleasant view.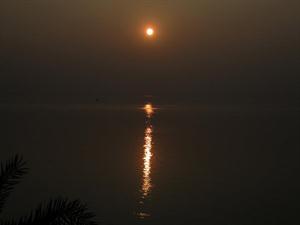 Visit other places near Bakkhali

You can take a trip to Henry Island and fraserganj just 3 and 2 km away from bakkhali. Henry Island is famus for mangrove trees of sundarban. From fraserganj take boat to visit Jambudeep, a small Island in the middle of the sea. It can be an adventure in the isolated forested Island.
You can also stay one day at Henry Island. There are lodges of Fisheries Department of West Bengal. Watch tower or roof view is available from the lodge named Bani. One day stay right in between the mangroves is thrilling. Entry fee of Henry Island is Rs 5/- each.


How to reach Bakkhali

By Road:- Two government buses (WBSTC) are available in the morning from esplanade in Kolkata to reach bakkhali directly. The buses will cross Hatania- Dotania creek with a special ferry service. 1st bus leaves from esplanade at 7morning and reach bakkhali at around 11.30am. 2nd bus starts at 8.30am and reach bakkhali at 12.30pm.
By car you can also reach bakkhali with the same route via Taratala-Diamond Harbour-Kakdwip-Namkahana-Bakkhali. Bakkhali has been marked as National Highway (NH) 117.Please confirms the schedule from Esplanade bus terminus before journey. Bus fair is approx 70/- per head.


By Train:- Regular trains are available from Sealdah station. You have to reach Namkhana, the nearest rail station of Bakhali. Namkhana locals are available at 4am, 4.40am, 7.30am and at 10.30am in the morning from sealdah south section in Kolkata to reach namkhana. It will take 3hars to reache bakkhali and the train fare is 22/-. You can take van (Rs 5/- per head) to reach Hatania-Doyania Ghat. From there you have to cross the river (Rs1/- each at the ghat) to reach Bakkhali. Regular buses are available from the opposite side of the river to reach bakkhali bus stand. It will take 1 hrs (Rs 13 per head). Bakkhali bus stand is in the walking distance from bakkhali beach and hotels.


Where to stay at Bakkhali? Standard hotels with fare chart and phone numbers:


West Bengal Tourism Department Tourist Lodge (03210-225260)

checkin: 12noon; checkout: 12noon, Only Hotel near beach. Credit card accepted. Reserve 120 days in advance.AC Standered room 1500/-, 8 Bed dormitory 150/- per bed,



Hotel Deepak (033-2227-1850)

Lift, swimming pool, Bar and food available. Rs 550-1100/- per room


Hotel Dolphin (98742-51672)

Rs 750-2000/- per room


Hotel Anonya (98310-87693)

checkin: noon; checkout: 11:30AM
airy, roof access available, food not available in the Hotel.
Rs 600-1200/- per room

Contact for Details:-
West Bengal Tourism Centre
3/2 B.B.D Bug (East)
Kolkata-700001
Ph:- (033) 4401-2659/2660
Visit:-www.westbengaltourism.gov.in

For Hotels at Henry Island Contact
State Fisheries Development Corporation (Bikash Bhavan) 033 2337 6470.
The lodges in the Henry Island are named after Mangrove trees. Bani lodge has a watchtower on the roof. Rs 300-600 per room.


Some Important Note/ Tips for Bakkhali visiters:-
In case of booking private hotels it is advisable to book after reaching the spot to avoid hazard.

Credit cards are not accepted in most places also ATM facilities not available so carry cash.

You can try roadside hotels; they provide better and cheaper food.

Vegetarian food Items not available at Henry Island.

Except aircel other regular mobile phone services are available at Bakhali.