Opening ceremony of Kolkata Film Festival 2012 Venue, date, Time and Schedule

The Opening ceremony of Kolkata Film Festival 2012 detail program schedule and venue given in this article. If you like to catch Amitabh Bachhan, Sah Rukh Khan and Katrina Kaif in a single stage then you must visit Kolkata International Film Festival 2012 Opening Ceremony.


Opening ceremony of Kolkata Film Festival 2012 Venue, Date and Time

Inaugural Ceremony
Netaji Indoor Stadium
Date: Saturday, 10th November, 2012
Time: 4.00pm onward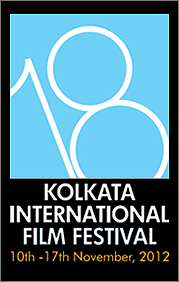 The 2nd oldest film festival of the country begins in 10th Nov 2012 in Kolkata. It is always get bigger and better every year. Kolkata film festival is recognized film festival of International Federation of Film Producers Association, Paris. The city Kolkata is always has a reach culture about film with some genius filmmakers like Satyajit Roy, Mrinal Sen, Ritwik Ghatak etc. Now a day's we are also having the same brain in filmmaking like Aniket Chattopadya., Srijit Mukherjee, Anurag Basu etc.
The inauguration date & venue of 18th edition of Kolkata International Film Festival is on Saturday 10th November 2012 and at Netaji Indoor Stadium Kolkata. Big B, SRK and Katrina will be present there with Mithunda. Tollywood actor actresses like Supriya Devi, Madhabi Mukherjee, Sandhya Mukherjee, Ranjit Mallik, Sandip Roy etc. Chief Minister Mamata Banerjee will also be present there. The Brand Bengal film will be presented at 4.45 pm directed by Anirudhya Roy Choudhuri (director of Bengali film anuronon & antohin). SRK participated in the promotional Brand Bengal film as he is known as the brand ambassador of Bengal. The program will start in 3.58 pm with the theme song and end at 7.18 pm.


Opening ceremony of Kolkata Film Festival 2012 Schedule

3.58: Theme Song
4.02: Audio Visual Tribute
4.04: Silence in respect
4.07: Concert of Debyajoti Misra
4.22: Invitation in the stage of the guests
4.27: Flower giving program to the guests
4.37: lamp lighting program
4.42: Speech of chairman
4.45: Brand Bengal film acted by SRK
4.47: Speech of SRK
4.52: Publication of brochure by chief minister of Bengal
4.55: Speech by Amitabh Bachchan
4.59: Speech of chief minister of Bengal
5.03: Thanks Giving
5.15: Inaugural Film
Nader and Simin, A Separation
Director: Asghar Farhadi
7.18: End of Opening ceremony