Bivash Academy of Dance, Kolkata - Admission fees, timing, infrastructure and achievements

Do you want to participate in dance reality shows like Dance India Dance or India got Talent and others? Do you want to become a dance celebrity, if yes Bivash Dance academy is one institute which has produced many such celebrities including Sonali Majumdar. Here you can get complete detail about procedure for admission, fees, timing of dance classes and contact address.


In almost all dance reality shows in television, students of Bivash Dance Academy is among the top four or five. The academy had choreographed many National and International events and had become a household name.


Owned by Bivash Chowdhury a famous choreographer, who got the opportunity to choreograph 1st season of Dance Banga Dance at regional channel in 2007 and was top choreographer thus subsequently participating in next 2 seasons too. Bivash Chowdhury was recognized and appreciated by many celebrities and now his academy is training and discovering hidden talents of many students who got name and fame while participating in different TV reality dance shows.


Admission procedure, fee structure and class timing of Bivash Dance Academy, Kolkata

In Bivash Academy of dance there are three types of courses -
Basic course
Fees for Basic course is 12,000 Rs per year and classes is once in a week either Saturday or Sunday.

Advance Course
Fees is Rs. 20,000 Per Year and classes is held two Days in a Week that is on Saturday and Sunday.

Special course
Fees is Rs. 60,000 Per Year and classes is held three Days in a Week that is on Friday, Saturday & Sunday.


The academy also organize special Workshop for Salsa Classes and the timing and fees are -

3 Days Classes / Week

Friday - 10.00 AM - 6.00 PM
Saturday - 10.00 AM - 6.00 PM
Sunday - 10.00 AM - 6.00 PM

Course Fees

for 1 Year Course - Rs.60000
for 2 Year Courses - Rs.100000

For admission you can fill the details here http://bivashacademyofdance.com/contact.php and submit.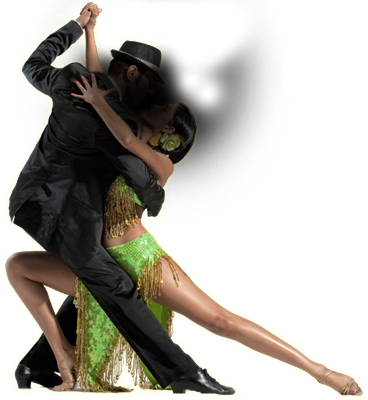 Achievements of Bivash Academy of Dance, Kolkata

Bivash Dance academy is at present one of the best dance academy in Salsa, semi classical and Western dance in Kolkata and Mumbai.

Since 2007,in last 5 years this academy has trained and nurtured several students in Dance and other performing arts.The academy also choreographed in many Films, Television and Life Productions. Few students who became a celebrity by being nurtured, trained and their hidden talents came into limelight making them stars are Akash, Rimita, Sonu, Sangita, Dona, Sumonth, Sonali and many others. Sonali Majumdar and Maraju Sumnath are winner of India Got talent and is a contestant of Jhalak Dikhhla Jaa season 6.

The academy had represented at many states in India and also Internationally in Countires like Singapore, Also they represented India in last year a Salsa Festival in Taiwan, Los Angeles Salsa Congress and Canada Salsa Congress and performed in such a way that stole millions of hearts.


Bivash academy of Dance, Kolkata - Adrress, phone number, email and website details

P-39/1A, Prince Anwar Shah Road.
3rd Floor, IPER Building
Kolkata- 700045
Near - Lake Gardens Super Market
Phone:- +91 33-4064 3301
Marketing & Operation (For Concert & Live show)
Nayan Pipaliya : +91.8451993956
Email : [email protected]
Creative (For Choreography, Creative Idea & Events)
Bivash Chowdhury : +91.9830335306 | +91.9004579386
Email : [email protected]
Academy (For Admission & Workshop)
Telephone : +91.9831092666 | 033-24220506

A dance lover, a student who knows he can dance and one who want to expose his talent in dancing to the World, Bivash Dance academy is the excellent institute for them. Who knows it will be you or your child the next winner of Dance India Dance or India Got talent.