Bigg Boss Bangla live telecast, show timing, hosts and list of contestants

After the grand success of Bigg Boss Kannada which is still going on, now Bengali celebrities will be locked in for 94 days and the new show Bigg Boss Bangla will be aired from June 2013. Here is the complete detail of show timing, Bengali channel for telecast of Bigg Boss Bangla, repeat telecast time, host, list of contestants and all other updates.


The biggest reality show of Indian Television Bigg Boss has gone regional and after the grand success of Bigg Boss Kannada, now another regional language and regional channel will host Bigg Boss in Bengali.

The show will be produced by Endemol and will be aired by ETV Bangla. According to Deepak Dhar, CEO, Endemol India Bigg Boss is a universally accepted program and everyone will like to see their local celebrities in the show and thus concept of Bigg Boss in regional language came into limelight.


Bigg Boss Bangla will be produced by Endemol and with partnership with ETV Bangla it'a telecast will be from June on ETV Bangla.

Bangla Bigg Boss starting date - Bengali version of Bigg Boss will start from 17th June 2013.
Telecast time of Bigg Boss Bangla - Mon to Sun from 8.30 to 9.30 PM


Mithun Chakroborty as host of Bigg Boss Bangla on ETV

In the success of biggest reality show Bigg Boss the contribution of host or anchor is maximum in spite of the fact that he appear just once a week, but his presentation of whole weeks incidences and clarifications from contestants add spices to the show. In Bigg Boss it was great names like Amitabh Bachhan, Sanjay Dutt, Salman Khan, Shilpa Shetty and Arshad Varshi who were hosts and in its Bengali version it willbe Mithun Da who has been given the responsibility to carry on the show in its first season.

Salman Khan and other celebrities had sent congratulations and best of luck messages to Mithunda and appreciated the choice of Endemol for the host of Bengali Bigg Boss.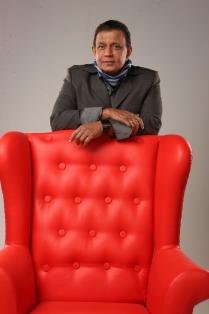 Contestants of Bengali Bigg Boss on ETV Bangla

The final list of Bigg Boss contestant is always under the cover till the show starts however rumor is that Moon Moon Sen the hot actress of 80s daughter of legend Suchitra Sen and mother of sexy sisters Ria Sen and Rima Sen has been approached. Pota vocalist of famous Bangla Band Cactus has also been approached, however both havent confirmed anything till date. Final list of contestants and any other updates will be revealed soon. Stay tuned for Bengali version of Bigg Boss with our own Mithunda.