How to get water connection in new house from KMC in Kolkata, West Bengal

Got a new house but no water connection? Learn how to apply to KMC for new water connection. See the steps of getting new water supply connection from Kolkata Municipal Corporation, documents required, fee structure, ferrule size and so on. Keep reading!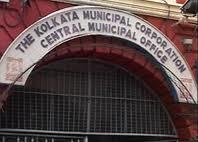 After building or buying a new house, getting water supply connection from municipality is one of the major tasks you need to complete. As water is used round the clock everywhere including residential buildings, shops, offices, institutions and so on, everyone must go through the steps of getting water supply connection from KMC. All responsible citizens of Kolkata must know about KMC new water connection FAQs to get things done easily, as well as find out solutions for your problems and complaints. If you have problem with water supply in Kolkata, want to lodge complains for contaminated water, or have any other water supply problems, do you know where to contact? If you do not, find out all the relevant information about fresh water supply connection of Kolkata Municipality here. Keep reading!


Steps to get new water supply from KMC to your new house

There are some steps of getting new water connection from Kolkata Municipality for your new house. We have listed them here.


As the first step of obtaining new water line from KMC, you need to contact the Assistant Engineer at the local office of the KMC Water Supply Department. They will also have the list of plumbers.


Get the contact of a plumber from the list and get in touch. The plumber will make an estimate of the necessary things.


Apply for new water connection through the prescribed form. You have to take it to the Assistant Engineer, who will then sanction the same.


Once your application for new water line from KMC is sanctioned, deposit the cash in the cash counter. They will give you a receipt, preserve it carefully.


New water connection fees for KMC will include Deposit Money, Water Charges, Connection Fees, Road Opening Fees, Road Restoration Fees and so on. You can get the break up if you want.


After the fees payment, you are entitled to get a new connection.
Water connection ferrule size for different buildings under KMC

There are different ferrule sizes for different buildings as per Kolkata Municipal Corporation water connection rules. Please note that one premise is entitled to only one water connection. If your building is one storied, the ferrule size will be 10 mm. Up to 2 and 3 storied buildings, ferrule size is 15 and 20 mm respectively. Up to 4 storied and above, you need a ferrule size of 25 mm. If you think that even more water is required for your premises, you can apply for a bulk metre contact the Executive Engineer at the local KMC water supply office.




Kolkata Municipality water connection bulk meter rates

At present, KMC water connection bulk meter rates are Rs 5/- per kilo for domestic use and Rs 10/- per kilo for industrial, commercial and institutional uses. Domestic water supply is free. However, there are certain charges for other premises. Given below is the non-domestic commercial water consumption rates of KMC. The amount is per month.

Ferrule Size 10 mm - Rs. 500
Ferrule Size 15 mm - Rs. 1100
Ferrule Size 20 mm - Rs. 1800
Ferrule Size 25 mm - Rs. 2700
Whom / Where to contact for non supply of water in KMC

If you live under Kolkata Municipal Corporation, no water supply can be duly reported to the Assistant Engineer to the Water Supply Offices under Kolkata Municipality.


Whom / Where to contact for water shortage, damaged tube wells in Kolkata
Adequate and fresh drinking water is one of your rights as an Indian. Thus, as a citizen of Kolkata, it is your right to get fresh drinking water in adequate amount. If your locality has no tap or tube well and if you need to fetch your drinking water from a distant place, you can apply for installing a new tube well in your area. Also, if all the tubewells in your area are damaged or giving contaminated, muddy water, you can apply for an immediate repairing. For any complaints regarding tubewells under Kolkata Municipality, feel free to contact the Executive Engineer (Tubewell) at the Kolkata Municipal Corporation, 5, S. N. Banerjee Road, Kolkata-700013, Phone: 2244-3471, Extension 2567.