Kais Kalim Naskar fitness trainer, contestant of Bangla Bigg Boss 1 - Profile, wiki and biography

Kais Kalim Naskar is a fitness trainer, model and actor and has good and attractive physique. He is one of the participant of Bengali Bigg Boss season 1 in 2013. Here is detail profile, biography and personal information including contact address and phone number of his fitness studio.


Kais Kalim popular as KK is runs a fitness institute and by profession is a fitness trainer and had worked with many celebrities helping them to maintain their shape and figure. Kais Kalim also tried in acting and had done few movies and also acted on silver screen and is now a popular face of Howrah district of West Bengal.


Kais Kalim himself possess great physique and runs a fitness centre at Baghajatin, Kolkatawith name Zero degree fitness studio. Apart from this he is also a model and actor. He runs an entertainment studio as well with name Zero degree entertainment. Kais Kalim has the image of a lover boy and had several affairs in his past.


Biodata and personal information of model and actress Kais Kalim

Kais Kalim is a hardcore Bengali and was born and brought up at Howrah and at present he is a popular face of Tollywood as well as Bengali TV shows and now a contestant of Bangla Bigg Boss season 1.
Age of Kais Kalim - 29 years, birthday of Iris Maity is in year, 1984.

Address of Kais Kalim - Originally he is a Bengali and lives in Howrah, West Bengal.

Kais Kalim facebook page : http://www.facebook.com/kais.kalim.9
Kais Kalim google plus account – You can follow him at https://plus.google.com/100378057522282133935

Kais Kalim , love story, dating partner or girlfriend – Kais Kalim is a lover boy and had nothing less than 10 affairs in the past as he revealed in front of Mithun Chakroborty while entering into Bigg Boss house. Every time he feels not to fall in love but fail to stick to his resolutions.

Kais Kalim height and physique- Kais Kalim height is 6ft and have well maintained physique with 6 abs and broad shoulders.

Kais Kalim education - Kais Kalim Naskar did his schooling from Thanamakua model high school, Howrah, later he got admission in Dinobandhu college, Howrah. He graduated in 2003 from Shibpur Dinobandhu college, Howrah.


Kais Kalim films, shows, commercials and awards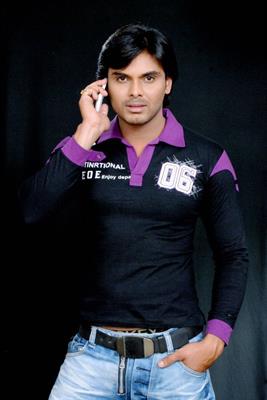 Kais Kalim did some commercials and also acted in some movies as well as in some TV shows
Filmography of Kais kalim Naskar is as follows –
Love Love Love
Darling
TV shows of Kais Kalim - 'Chehra' and 'Swayambar'
Kais Kalim address and telephone number – Kais Kalim runs a fitness centre as well as he is director of Zero degree entertainment. Contact details of his fitness studio and entertainment centre is
Zero degree entertainment/ fitness studio
2/144 A Sree Colony, Bahgajatin, Kolkata 700092
Phone no – 9831002006/9903959765


Kais Kalim in Bengali Bigg Boss season 1

Bigg Boss being a life time experience of having locked for 90 days with different people without any connection to outer world had appealed him so much that he immediately agreed to participate in this show. In Bigg Boss house he will be utilizing gym and will certainly give some fitness tips to other participants, however it will be interesting to see if people at Bigg Boss house are really interested in fitness or more interested in PMPC.