Biography of Tamil Actor Vijayakanth

This article provides the life history of famous film star and actor Vijayakanth. Vijayakanth is one of the famous and most popular actor in Indian Cinema especially in Tamil film industry. He has given so many super hit movies to tamil film industry and because of those films he became most popular from 1980s to till now. This article provides about his early actong career, his struggles in film industry, his family life, awards and honours by various film industry and finally his entry in political life.


Biography of Actor Vijayakanth
Vijayakanth – Famous Tamil Film Actor

Actor Vijayakanth was born on August 25th 1952 and originally named as Vijayaraj Prabhakar Alagarswami. Vijayakanth is an Indian actor particularly made more pictures in Tamil and Tamilnadu Politian at present. Vijayakanth established the political party called Desiya Murpoku Dravida Kalagam (DMDK) and a Member of Legislative Assembly.


Background of Actor Vijayakanth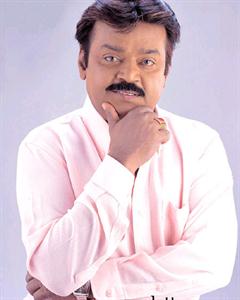 Actor Vijayakanth was born as Vijayaraj in Tirumangalam, Madurai on 25th August 1952. His parents are K. N. Alagarswami and Andal. Vijayakanth's father is Madurai's Councilor for two consecutive periods. Vijayakanth took hands of Premalatha on 31 January 1990 and consecrated with two sons called Vijay Prabhakar as a elder son and Shanmuga Pandian, the younger one. Ahead toward the inside film industry to chase the theater profession, he changed his original name to Amirtha raj and later on to Vijayakanth. Vijayakanth also lovely named as Captain Vijayakanth and Puratchi Kalaignar by his fans.During the year 2011 Tamilnadu elections, Vijayakanth's party DMDK has won 29 seats out of 41 challenged seats and Vijayakanth became the head of the opposition.


Acting living of actor Vijayakanth

First film of Vijayakanth is called Inikum Ilamai directed by director M A Kaja. Followed by his first film he acted upon Dhooraththu Idi Muzhakkam, Neerottam and Agal Vilakku. After his movie Captain Prabhakaran, he is so called Captain Vijayakanth after release of this movie. This film is his 100th film in Tamil Cinema Industry.Followed by this his up came movies are Vanathai Pola, Sethupathi IPS, Captain Prabhakaran, Pulan Visaaranai, Oomai Vizhigal, Senthurapoove, Ulavu Thurai, Periyanna, Vallarasu, Ramana, Neranja Manasu, and Sathriyan.

In 1980s Vijayakanth was a part in Kollywood.Films of Vijayakanth in the period 1980s are Sattam Sirikkiradhu, Auto Raja, Naan Soottiya Malar, Saatchi, Nalla Naal, Veettukku Oru Kannagai, Nooravathu Naal, Vetri, Poomazhai Pozhiyudhu, Sattam Oru Vilaiyaattu, Siraipparavai, Uzhavan Magan, Veera Pandiyan, Madras Vaathiyar, Madurai Sooran, Kudumbam, Naalai Unadhu Naal, Naaney Raja Naaney Mandhiri, Amman Koyil Kizhakkale, Annai En Dheivam, Manakanakku, Oru Iniya Udhayam, Vasantha Raagam, Therkathi Kallan, Sendhoorappoovey, Meenatchi Thiruvilaiyadal, Ponmana Selvan, Paattukku Oru Thalaivan and En Purushanthaan Enakku Mattumthaan. These cinemas make him huge immense flattering remark. He was most important visual aid beside to Rajinikanth and Kamal Haasan.
In 1990s Vijayakanth engaged in recreation a very large number of movies which is also brought him a great applauds. Few of the movies given by him in this period are Pudhu Paadagan, Pulanvisaranai, a runways cusses by director RK Selvamani, Sathriyan,En Aasai Machaan,Thayagam,Ezhai Jaathi,Karuppu Nila,Captain Prabhakaran, 100th hit movie which is also brought him a great success, Chinna Gounder, Sendhoorappandi, Enga Mudhalaali, Sedhupathi IPS, Thirumoorthi, Alexander,Dharma Chakkaram,Periya Maruthu and Kallazhagar.

In the period of 2000s he doesn't make so many movies as he entered his career in politics. The few of the films given by him to the film industry is Vallarasu, Narasimma, Kannupada Poguthaiya, Thavasi, Devan, Thennavan, Rajjiyam, Engal Anna, Sokkathangam, Perarasu,Sudheshi, Arasangam, Mariyathai, and Virudhagiri. Vijayakanth's 150th film is Arasangam, a film directed by madhesh.
In Vijayakanth's acting career he is one among the top actors in Tamil Film industry.


Political life of Captain Vijayakanth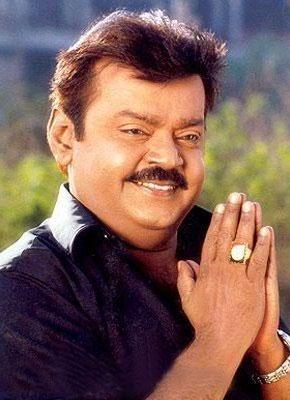 Vijayakanth formed his party called Desiya Murpokku Dravida Kazhagam (DMDK) which is the regional political party in Tamil Nadu. Vijayakanth officially pronounced his party's relationship on 14 September 2005 in Madurai. DMDK challenged in all seats in all areas during 2006 assembly elections and has won only one seat composited by him. During 2011 TamilNadu elections performed on 13 April 2011 Vijayakanth formed a union with AIADMK and committed in 41 constituencies. Vijayakanth's party has been given an unexpected accomplishment by gratifying 29 of the 41 seats. This is a earth-shattering day in the record of Tamil Nadu as DMDK has accomplish something more number of seats than the DMK by which occupied the position of MLA by the consecutive second time. At present Vijayakanth is the MLA for Rishivandhiyam Constituency which is the place he achieved a marvelous success during 2011 State Assembly Elections.

At the time of State legislative assembly elections in the year 2011 in TamilNadu, Tamil comedy Actor Vadivelu aggressively battled for the Dravida Munnetra Kazhagam (DMK). At some point in his public speech, Vadivelu primarily destined Vijayakanth and his allied party All India Anna Dravida Munnetra Kazhagam(AIADMK).


Awards by Actor Vijayakanth

Best Tamil Actor Award for the film Amman Kovil Kizhakale in 1986 by Film fare awards
Best Actor for Senthoorapoove film in 1988 by Tamil Nadu state film award
Special prize given by TamilNadu State Film award for the movie Thayagam in 1996
Kalaimamani Award from Government of Tamilnadu in 2001
Best actor award for Vanathai Pola movie in 2003 by Cinema Express
Best Citizen's ward in 2006 given by Government of India