Welcome to Social Village
Social Village is a social sharing website. You can find articles on any topic or submit your own articles. It is a mini Wikipedia where you can contribute articles and share your knowledge.
What kind of stories can you post here?
Whether it is politics, social media, education, business, marketing, technology, products, reviews, or anything under the sky, you can share it here. The only criteria are, your submitted content should add value to society and should be useful for the readers.
What are the benefits of sharing content in Social Village?
Well, don't you get satisfaction by sharing your knowledge with others? If that is not enough, here is something better. We offer points for all good articles shared here. So, why wait? Start writing good articles and earn points by posting good articles.

Welcome to the Social Village website. This website is a hub to meet, share and get into meeting people around you and with similar interests. The world is a small place and building new links and connections is not as difficult as it used to be a few decades back.
Our aim
The aim of the Social Village website is to bring people from all walks of life, together and to bring in a sense of being in a community. Get to know each other, and share your ideas and thoughts. If you tune up well, get on a project or two as well!
About the website
The Social Village website is user-friendly. It is easily navigable. Find interesting groups, discussions, and forums to join. Get to know about the different virtual and real-world events to meet like-minded people.
Promotions
The Social Village website promotes causes of Social nature. Initiatives that can make a positive impact on real-world communities are sought after.
How to get started?
Check the below few links to get started on the website and begin with your Social Journey in today's digital age.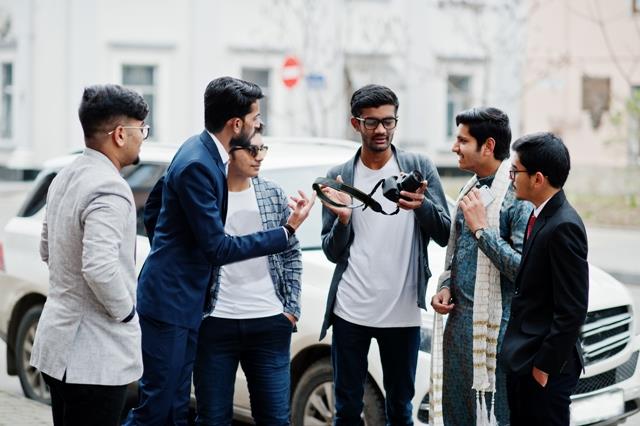 Interesting Reading Material right here!
ABC Juice : Best Juice for Students, Preparation Tips & Health Benefits

ABC juice is a popular and healthy juice option for students. It is made by combining three ingredients - apple, beetroot, and carrot - to create a nutritious and tasty drink. The juice is known to provide various health benefits, including improved digestion, increased energy levels, and a strengthened immune system. To prepare the juice, one simply needs to blend the three ingredients together and strain the mixture to remove any pulp.
How to complete a task when you don't feel like working?

In today's fast-paced world, it's easy to feel overwhelmed and unmotivated at work, but there are ways to work when you don't feel like working. Here are 15 strategies to help you stay focused, productive, and achieve your goals.
Top reasons why Ayurveda is gaining popularity

This article explains why Ayurveda is reaching a large number of people worldwide and gaining popularity. It is not just about consuming some herbs or applying oils to the body. It is good for overall health and wellness.
Top reasons why we eat unhealthy foods

This article explains the reasons why we consume unhealthy foods. An unhealthy lifestyle, easy availability, stress and low cost are some of the reasons. Also, unhealthy food looks and tastes healthy which makes it appealing to eyes and taste buds.
Advising young professionals for long-term savings and being really mindful
Today's professionals, who are all in their twenties and thirties, are the present IT-related raring-to-go generation. They have a mind of their own and are present only in the top metro cities. Yet, they also need sane advice to save for the long term and be very happy as individuals. This article is an attempt in this direction.
More...
Social Village creates a number of social possibilities. A lot of local communities from all around India and the world participate in the channel. Meet new people, find out new things to learn from, and build up your passion. What's more, get out of your comfort zone and learn something new!
How do I contribute to Social Village?
This website is all about being Social. We, humans, are social wellbeings. We cannot live in isolation and solitude for a long time. Connect over here and build up your virtual circle. The Social Village website envisages creating virtual Meeting avenues. Gradually we would even want to have real-world get-togethers. Our mission is to provide a unique platform for people to be together. For a start, the following ideas may give a good headstart.
Explore your cities - Visit your nearby places of interest, and check out your local food gallis (streets). Share your experiences and photos on the website. Let people know about what's going on in your part of the world.
The thriving types - Want to make better use of the platform in your career? Well, share your work experiences, present links to your professional work, and gain feedback, and followers for your work. Who knows? You might meet your next investor at Social Village!
The creative types - Are you on the other side of the table? Instead of searching for jobs and opportunities, do you like to create them? Well, feel free to create a podcast, present your art, and do some 'Design thinking'!
So many things to do under one roof at the SocialVillage website! Why wait?
Register today
.