Welcome to Social Village
Social Village is a social sharing website. You can find articles on any topic or submit your own articles. It is a mini Wikipedia where you can contribute articles and share your knowledge.
What kind of stories can you post here?
Whether it is politics, social media, education, business, marketing, technology, products, reviews, or anything under the sky, you can share it here. The only criteria are, your submitted content should add value to society and should be useful for the readers.
What are the benefits of sharing content in Social Village?
Well, don't you get satisfaction by sharing your knowledge with others? If that is not enough, here is something better. We offer points for all good articles shared here. So, why wait? Start writing good articles and earn points by posting good articles.

Welcome to the Social Village website. This website is a hub to meet, share and get into meeting people around you and with similar interests. The world is a small place and building new links and connections is not as difficult as it used to be a few decades back.
Our aim
The aim of the Social Village website is to bring people from all walks of life, together and to bring in a sense of being in a community. Get to know each other, and share your ideas and thoughts. If you tune up well, get on a project or two as well!
About the website
The Social Village website is user-friendly. It is easily navigable. Find interesting groups, discussions, and forums to join. Get to know about the different virtual and real-world events to meet like-minded people.
Promotions
The Social Village website promotes causes of Social nature. Initiatives that can make a positive impact on real-world communities are sought after.
How to get started?
Check the below few links to get started on the website and begin with your Social Journey in today's digital age.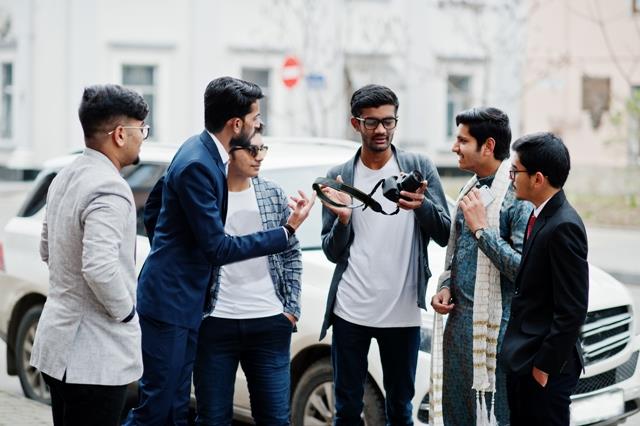 Explore our Forum and the Knowledge Centre over here.
Introduce yourself - Write a new forum thread to introduce yourself.
Write about your state in India - Explore our wonderful Knowledge Centre section and write a topic or two related to your state
Start a travelogue - Love to travel to different places in India? Make a vlog share it with the website and help people gain more understanding
Love to write? - Write up your poems and explain to us the depths of your insights!
Sharing is caring - Love the website? Then why not spread it? Share your Social Village website and invite your friends to join and share the fun!
Social Village creates a number of social possibilities. A lot of local communities from all around India and the world participate in the channel. Meet new people, find out new things to learn from, and build up your passion. What's more, get out of your comfort zone and learn something new!
How do I contribute to Social Village?
This website is all about being Social. We, humans, are social wellbeings. We cannot live in isolation and solitude for a long time. Connect over here and build up your virtual circle. The Social Village website envisages creating virtual Meeting avenues. Gradually we would even want to have real-world get-togethers. Our mission is to provide a unique platform for people to be together. For a start, the following ideas may give a good headstart.
Explore your cities - Visit your nearby places of interest, and check out your local food gallis (streets). Share your experiences and photos on the website. Let people know about what's going on in your part of the world.
The thriving types - Want to make better use of the platform in your career? Well, share your work experiences, present links to your professional work, and gain feedback, and followers for your work. Who knows? You might meet your next investor at Social Village!
The creative types - Are you on the other side of the table? Instead of searching for jobs and opportunities, do you like to create them? Well, feel free to create a podcast, present your art, and do some 'Design thinking'!
So many things to do under one roof at the SocialVillage website! Why wait?
Register today
.