Biography of Tamil Actor Dhanush

Dhanush a famous Tamil Actor cum play back singer has done great acheivements in Tamil cinema and have lots and lots of fans for him. His determination and acknowledging his talent and putting it in a right area is awesome and it is the reason for his development and success in life.


Dhanush- Tamil Actor Cum Singer Cum Lyricist: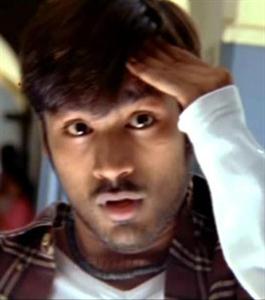 The most famous young Tamil actor who has achieved lot of success in his life. Coming from a lower middle class family. Actor Dhanush has set history in the record of Tamil and Indian Cinema industry through his world wide hit song 'why this kolaveri?'. His determination and acknowledging his talent and putting it in a right area is awesome and it is the reason for his development and success in life. Let us see the biography of Actor Dhanush.


Tamil actor Dhanush's Family Life And Personal:

Dhanush was born on 28th July in the year 1983 to the Tamil film director Kasthuri Raja. He has one elder brother Selvaragavan who is a Tamil film director. He has two other sisters. While Dhanush was studying in St. Johns matriculation school located in Alwarthirunagar of Chennai, he was forced into the acting career by his brother Selvaragavan. Their family was having lot of money problem so during the schooling time he was forced into Tamil industry and shined in it successfully. He married the daughter of famous Tamil actor and legend of Tamil film industry super star Rajnikanth's elder daughter Aishwaria Rajnikanth on 18th November 2004 in Chennai. The couples lives happily and have two sons elder one named Yatra and younger one named Linga.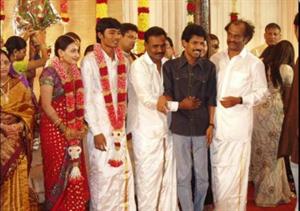 Career of Tamil Actor Dhanush In Tamil Industry: 2001- 2004

Dhanush started his career under the direction of his dad's movie 'Thuluvatho Ilamai' staring as a new comer with actress Sherin. The movie was based on teenagers in school life and their friendship. The movie made a block buster hit. Dhanush's major hit and brightened his career was the movie 'Kadhal Kondaein' directed by his elder brother Selvaragavan starring with actress Sonia Agarwal. The movie was a great block buster hit and had successfully run in theatres for more than 100 days. This movie nominated him for Best Actor in many Awards. The immediate next release after this movie 'Thiruda Thirudi' starring actress Chaya Singh is also a great success for Dhanush and carved a strong path in his career line in the Tamil film Industry. These movies in the early stage of his career made his growth a remarkable ones among his fans and raised him to a popular Tamil actor in the industry.


Tamil actor Dhanush's Left Behind In The Year 2004- 2005:

Though Dhanush made a good start he slowed down in his career during this period of time. The movies he acted didn't make progress and made his growth pace slow down. He acted in 'Pudukotayil Irundhu Saravanan' and 'Sullan' which didn't make a great hit or success in his career. He also acted in a Telugu movie 'Maurya' which was also a flop movie for him. He also released two other Tamil movies ' Devathaiyai Kanden' and 'Adhu Oru Kana Kaalam.' which was also a great flop for Dhanush in his career.


Dhanush Came Back With A Blast: 2006-2010

Year 2006
In the year 2006 he acted under his brother's direction in the movie 'Pudupettai' in which he exhibited a very different role of a mafia don like charatcer among the local area of Chennai. The movie was a high budget movie with two actress Sneha and Sonia Agarwal. The movie though didn't make a great hit but praised his realistic acting and critics about his character in the movie. However it made a average box office. He acted in his next movie with popular actress Shreya Saran in 'Thiruvilaiyadal Arambam' with Prakashraj on the remake of old Rajni's movie. The movie made box office hit and made Dhanush notable in the industry again.

Year 2007
However his next movie 'Parattai Engira Azhagu Sundaram' was a flop and bought many negative reviews on him in the year 2007. But in the same year 'Poladhavan' with actress Divya Spandana got a great box office hit for Dhanush and bought many awards for the movie. The movie got released during Diwali narrates about the biker thieves in Chennai and made a big gross hit.

Year 2008- 2010
In the year 2008 'Yaradi nee mohini' with actress Nayantara a comedy cum romantic movie is a great hit for him. The next movie 'Padikathavan' in 2009 with Actress Tamana Bhatia was also a box office hit movie of Dhanush. He made a guest role as himself in Rajnikanth's movie 'Kuselan'. In the year 2010 'Uthama Puthiran' with actress Genelia Dsouza was also a hit movie for him.


Dhanush From 2011 – Till present:

His first release during the year 2011 is the movie 'Adukalam' directed by director 'Vetrimaran' he acted with new comer actress Tapsee. The movie made a blasting hit and Dhanush won the national award for his acting in the character K.P.Karupu. The movie revolves around the story of traditional and prestigious Cock fight in rural areas of Tamilnadu, India. The movie won six national awards and bought proud to the Tamil film industry. Then he acted in a masala movie 'Mapillai' remake of old Rajni's movies which doesn't make a remarkable name.
His next movie was 'Mayakkam Enna' directed by his brother Selvaragavan which made a remarkable hit and bought box office hit for the movie. He acted with the new comer actress 'Ritcha Gangopadhpayay', the song 'Oda oda' was written and sung by actor Dhanush was a hit song among the Tamil people.

The recent movie he acted is '3' acted by Dhanush and actress Shruti Hassan. The movie is directed by Aishwaria Dahnush his wife and made a average gross hit. The song in this movie 'Why this kolaveri?' written and sung by actor Dhanush was hit world wide.
His other movies which is going to get released further are 'Mareesan' a Tamil movie directed by Chimbu Devan. He is also acting in a another Hindi romantic movie 'Raanjhnaa' with actress Sonam Kapoor.


Achievements And Awards Won By Actor Dhanush: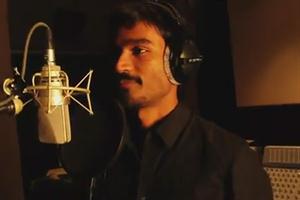 Achievements of Tamil Actor Dhanush
Dhanush has possessed various talents from his starting of his career till today. He started as a actor but performed various different roles and has shown his acting skills in many movies. He wrote lyrics for songs which also gathered attention towards youths and college students. He has die hard fans for him all over Tamilnadu. His song 'Why this kolaveri' is a huge and massive hit of the year. Before the movie got released the song became fabulous hit among the kids and youngsters. The song when it got published in the you tube of Google it became viral hit all over the world and listed one among the top highest viewed list of songs all over the world in you tube. It is the First Indian song to get in the list. He has also sung songs as a playback singer and that too gave many hit songs in the industry.

Awards of Tamil Actor Danush
Dhanush has been nominated many times for Film fare awards- south category best actor, Vijay awards best actor and vijay awards best entertainer award.
He won National award for best actor for the Tamil movie Aadukalam.
He has won one film fare award for best actor in Tamil for Aadukalam movie.
He won two vijay awards for best entertainer of the year for the movies Aadukalam and yaradi nee mohini.