Sunburn 2011 festival in Goa - information and book ticket

In this artcle you can find information on the Sunburn festival 2011 to be held in Goa and get details on how to book tickets for the festival. You can also get some details on what to expect and some precautionary measures to follow.


Sunburn festival 2011, Goa, India

The Sunburn music festival held in Goa, India every year during the month of December, just before the New year is an electronic dance and music festival famous world over. The festival is held in the Condolim Beach, Goa. The Sunburn music festival is characterised by the music, dance, food and shopping. The Sunburn festival has been rated as the ninth best festival in the world by CNN.
The festival started from 2007 and has been successfully organised every year since.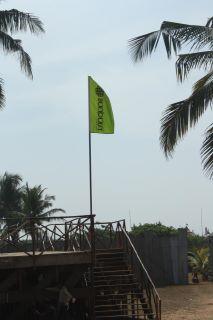 The festival is held for three days and is organised by Percept pictures and famous Indian VJ, Nikhil Chinapa. Various artists play non stop in this music extravagenza and music lovers are in a treat for the said days. This year many Bollywood hot shots including Akshay Kumar,Twinkle Khanna, Arjun Rampal,Ameesha Patel, Priyanka Chopra and Ranbir Kapoor are set to perform in the said function.



Booking ticket for Sunburn festival, Goa 2011

You can book tickets for the Sunburn festival by visiting their official website-
Official website of Sunburn festival
The ticket counters will be open from 26th December on the venues and one can directly go to the venues to get their tickets.


Precautions and Suggestions at Sunburn festival, Goa
Goa can be costly during the New year season so plan your trip accordingly.


Make sure the tickets have genuine hologram and is not tathered in any circumstance.


Although Goa is not as cold as some of the other parts of India during winter, it may get chilly during the festival and especially during night and hence make sure to take one along.