Andhra Pradesh Sports School (A.P.S.S), Location, Facilities, Achievements and How to join A.P.S.S

Many students have different talents and different interests. Some want to become scientists, some wish to become a good sports person. But, due to lack of facilities and encouragement, we are not utilizing their talent well. To recognize the good athletes at the child hood level and giving them required coaching, Andhra Pradesh Sports School was started. Read this article to know where this school is located, what are the facilities provided? What are the achievements the students had achieved? How to join


In the past, Children are not encouraged to take sports as their career due to several reasons. Now a days the thinking of parents had also changed. They are discovering the talents of their child and and they are allowing them to choose their own career of their interest. Most of the private schools do not encourage children for sports as they give more importance to studies. So, there is a need of schools which gives physical education from Childhood along with academic knowledge. Thus Andhra Pradesh government had established Andhra Pradesh Sports School to encourage the students who are physically fit and interested in sports, discovering their talents and giving the required coaching. They are also supporting the students to participate in National and International competitions.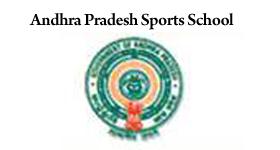 Andhra Pradesh Sports School

Andhra Pradesh Sports School (A.P.S.S) was established in the year 1993 under the Government of Andhra Pradesh at Hakimpet, Shamir Pet, Ranga Reddy District. Andhra Pradesh. The main aim of the school is to recognize the talents of the children at very small age, encouraging them in the respective fields and giving them coaching in that sport. But, another objective is coaching in sports is given along with academic schedule. They also help in improving physical fitness of the students, encouraging and supporting them to participate at National and International level. They have got some success too. This school had already made some athletes like Geetha, Sankar who are now doing very well at national level. The students of this school had won 81 medals at International level, 1445 medals at national level and 57 students had got their jobs in Sports category. This shows the success of the students of the school.


Location and Facilities provided at Andhra Pradesh Sports School

Andhra Pradesh Sports School was established at Hakimpet, which is in Shamirpet village in Ranga reddy district. It was located in a pleasant atmosphere in a large area. This school has a very big play ground. It has well equipped class rooms, library, and library for the academic purpose and it has a good play track, weight lifting hall, gymnastics hall etc. for training the students. It has a good infrastructure according the rules and regulations. It has separate hostel facility for girls and boys. Two regional sports schools are started at Karimnagar and Cuddapah to encourage more students. It has intake of total 120 students, out them half of them are boys and others are girls.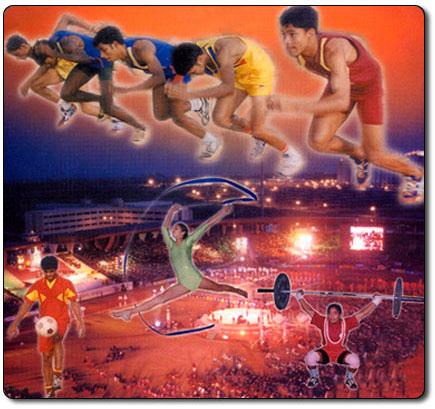 Achievements of Andhra Pradesh Sports School

Andhra Pradesh Sports School was started with an intention to encourage the students from village areas. It got a huge success. The students of the first batch like Geetha, Sankar had been showing steady success since some years. Many students had won the medals in Asian and Common wealth games. They had won around 70 medals in International competitions. In this school, 5 hours is allotted for physical education and training. Academics are also allotted the equal time and importance. Government is also encouraging them, Government had allotted an annual budget of Rs 2.5 crores to the school. This was given a separate status and it was not under SAP (Sports authority of Andhra Pradesh). This school has a separate master plan which tells how to train the students at each class and which training is to be given to them etc. This helps in the development of the student.

How to join Andhra Pradesh Sports School

At present students are given coaching in 7 sports. They are athletics, archery, gymnastics, sailing, sepak takra and weight lifting. Only children of 8 years are allowed to get admission to this school. They are given admission to 4th class. They will give coaching and training up to Intermediate. Every year in May, notification is released for the admission of the students. Admission is given after doing the physical examination. They will consider height, weight and they will conduct some physical tests like running etc. First primary tests are conducted at mandal and district level. Then finally students are selected by them at state level. After joining the school, they were given common training for two years and then they will be selected for different sports.


Contact details and Address

Address of the Andhra Pradesh Sports School:
Hakimpet, Shamirpet Village,
Mandal: Shamirpet
District: Rangareddy, Andhra Pradesh, India.
Ph: 08418-201058
Email: apss.pykka@gmail.com
apsportsschool@gmail.com
Website: http://www.apsportsschool.net

Thus Andhra Pradesh Sports School provides a best platform for the children to enhance their talent, to get success at high levels. So, if you have children with good talent, and you want your children to be a good sports person, then join A.P.S.S.