Profile, biography and biodata of Sanjay Leela Bhansali

In this article I have provided information on Rajasthani director Sanjay Leela Bhansali. I have provided details on his background and career achievements.


Biography of Sanjay Leela Bhansali

Sanjay Leela Bhansali is a famous Director and music director in Bollywood- The film industry of India. Sanjay Leela Bhansali is originally from Rajasthan and is Rajasthan's pride as he has created great name for himself and for his state Rajasthan. Sanjay Leela Bhansali has directed some of the most famous and top grossing movies in Indian movie industry and has directed big stars of bollywood.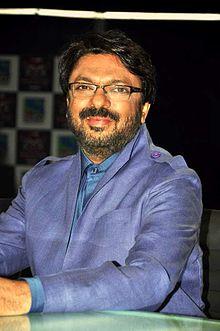 Background and career achievements of Sanjay Leela Bhansali

Although Sanjay Leela Bhansali originally belongs to Rajasthan, his family migrated to Bombay from Rajasthan where they have permanently settled. Sanjay Leela Bhansali was born on 24th February 1963 in Mumbai, India. Mumbai is the hub of film industry in India and no surprise on where he got his inspiration from. Sanjay Leela Bhansali is the alumnus of Film and Television Institute of India.

Sanjay Leela Bhansali started off as an assistant to another famous director- Vidhu Vinod Chopra while shooting for the movie Parinda, 1942 a love story and Kareeb. Sanjay Leela Bhansali's first film as a director was the 'Khamoshi- The musical' The movie however failed to make big collections despite having the most famous faces in the Bollywood industry- Salman Khan, Nana Patekar and Manisha Koirala. His next film Hum Dil de chuke sanam was however a blockbuster and made great success. He defined his style of film making with Hum Dil de chuke sanam and was regarded as one of the best directors in Bollywood. One can find heavy influence of Rajasthani culture and tradition in Sanjay Leela Bhansali's films and Hum Dil de chuke sanam is one such example. Later on he directed many other hit films including Devdas, Black, Guzarish and Saawariya (Saawariya however didn't do well in the markets and was his only flop film)
With Guzarish, Sanjay Leela Bhansali entered in the music direction field along with direction. Sanjay Leela Bhansali has also written scipt for 1942 A love story, Khamoshi and Guzarish. He has produced Hum Dil de chuke sanam, Black, Saawariya, My friend Pinto and the upcoming movie Rowdy Rathore.

Currently he is working on Chenab Gandhi which is based on Indian freedom fighter Abdul Ghaffar Khan also known as Frontier Gandhi.
You can find more information on Sanjay Leela Bhansali in his official website-
http://www.sanjayleelabhansali.com/


Awards and achievements of Sanjay Leela Bhansali

Sanjay Leela Bhansali has received the national award twice. First was for Devdas (Best popular film providing wholesome entertainment) and Black (Best feature film in hindi)

He has received Filmfare best director awards for Hum dil de chuke sanam, Devdas and Black.

He is also nominated for the Filmfare best director 2011 for his film Guzarish.
He has won numerous other awards for the best director by Zine Cine awards, Star Screen award, IIFA award, Bollywood movie award and Stardust award.