Nehru Planetarium History Nehru Science Centre Mumbai

Nehru Planetarium is very popular in Mumbai. It is the only science centre in Mumbai which is visited by thousands of people every year. Here you can read about the History of Nehru Planetarium and its Live shows.


Nehru Planetarium History Nehru Science Centre Mumbai

The Nehru Planetarium Mumbai is one is the most visited places in Mumbai. This Planetarium was commissioned on 3rd March, 1977. Now this is transformed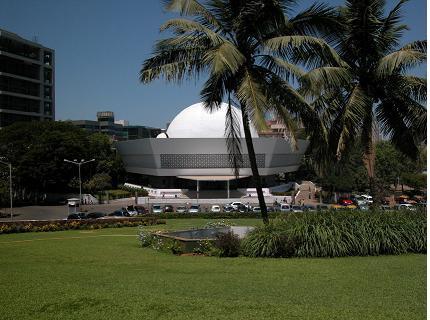 to a centre where scientists can do the study of Astronomy. In Nehru science centre, scientists also give lectures and conducts group discussion on their study of astronomy. This place is also known as Nehru Science Centre Mumbai.

Also, quiz competition, paintings and poetry on Astrology are conducted here to improve the knowledge of students. Also, students from different schools are invited in Nehru Science Planetarium Mumbai to watch Solar eclipse and Lunar eclipse under special conditions. Many telescopes are also installed outside the planetarium to give a better look of space for the visitors.

This centre also has a mini-planetarium which is specially made for people to make them aware of the progress in astronomy. They conduct shows at Nehru Science Centre in Hindi, English as well as in Marathi language. These shows are very high in demand and thus they make lots of profit every year by charging fees for every show.


Nehru Planetarium Mumbai Sky Show Schedules

Regular Shows of Nehru Planetarium:

Hindi-12:00 noon

Marathi-01:30 p.m.

English-03:00 p.m.

Hindi-04:30 p.m.


Nehru Planetarium Mumbai booking hours: 11:00 a.m. to 5:00 p.m.

Admission is only allowed 15 minutes before the show starts. No one is allowed inside the planetarium once the show is on.


Nehru Planetarium Mumbai Entry Fees

Here is the Entry Fees of Nehru Planetarium Mumbai Maharashtra.
Adult – Rs. 50
Child – Rs. 25
For schools: Rs. 10 per person


How to Reach Nehru Planetarium

You can reach Nehru Planetarium Mumbai from Mumbai central, Mahalakshmi, Dadar & Byculla which are all the nearest stations to Nehru Planetarium Mumbai.


Free Live Shows at Nehru Planetarium

Observation programmes using telescopes are only allowed on Sundays from 7 p.m. to 8 p.m.