Purnagiri - The goddess of Uttrakhand.

This is a short article about the spiritual place "Purnagiri". It is the only "Siddh Peeth" of Uttrakhand.


Purnagiri devi- An Introduction

Purnagiri devi is one of the hindu goddess. This spiritual place is situated in Tanakpur, Champawat. In the season of "Navrattre" this place accumulate a large hub from various parts of the country. It is situated about 21 Kms from Tanakpur in Champawat, Uttrakhand.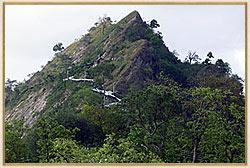 Historical background


According to an ancient Legend story, Daksh Prajapati organised a religious ceremony, in which he invited to all the gods and goddesses. Knowingly he did'nt invited Lord Shiva. Goddess Parvati was Daksh Prajapati's daughter and was wife of lord Shiva. She came to know about this plan of her father. As a result of which she entered the sacrificial fire and finished herself(Became sati). Now her husband Lord Shiva carried her body and where ever her body parts fell, those places were recognised as Shakti Peeth. Purnagiri is also one of those place where her body parts fell. Hence this palce is known as devi's religious place.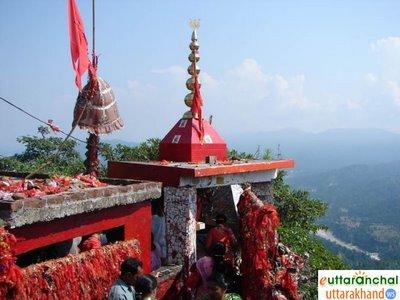 Pilgrims Activities


In the month of "Chaitra" according to Indian calender this place gets much crowded. People from every place come and ask goddess Purnagiri to fulfill their wishes. When people demands wishes they tie threads in the temple and when their wish gets fulfilled they come back again and untie that note.
Not only this, even there is a huge fair in this month of Chaitra . There is a good facilities of staying and having views. Generally people come on their foot instead of their vehicle.