Maharashtra Pollution Control Board(MPCB) - Role of MPCB in controlling air pollution in Maharashtra

You might be a candidate suffering from air pollution in Maharashtra. If yes, read this article to know the role of MPCB in protecting the people of Maharashtra from air pollution. Here you will get informations of MPCB regarding its website, contact information, MPCB in Pune and Solapur, MPCB against Hanjer organic manure, AQM cell Pune, MPCB against PMC, MPCB against Hanjer plant, MPCB central lab, MPCB regional labs, PMC and Hanjer plant and many more!


Maharashtra Pollution Control Board, also known as MPCB, which is under the control of Environment Department of Maharashtra was formed in the year 1970. MPCB headquarters is located at Sion, Mumbai.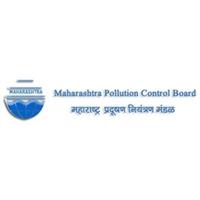 As the name indicates, majoritiy of you may be aware of the importance of such a famous institution. Pollution control boards are located in different states of our country. MPCB mainly focusses on areas like air quality, water quality, noise pollution, waste management that includes hazardous waste, municipal solid waste, biomedical waste, plastic waste, electronic waste, fly ash utlisation, common effluent treatment plant etc. The present M.P.C Board chairman is Shri Jatinder Singh Sahni. The role played by MPCB is very great.


Maharashtra Pollution Control Board MPCB address, phone no. and official website

Kalpataru Point
3rd and 4th floor,
Opp.Cine Planet
Sion Circle, Mumbai 400 022
Maharashtra state, India
Tel: 22-24020781 / 24014701 / 24010437
Fax: 022-24024068
Email: enquiry@mpch.gov.in
MPCB official website: http://mpcb.gov.in/

A few years back, MPCB prepared action plans to control air pollution in Pune and Solapur cities and they submitted the report to EPCA(Environmental Pollution Control Authority) set up by Supreme Court of India. The report stated using LPG in auto-rickshaws, controlling the adulteration of auto fuels, provising CNG for buses and other vehicles, supplying petrol with 1% C6H6 and diesel with 500 ppm sulphur, trying the possibility of introducing EURO lll fuel, encouraging zero emission 2 wheelers, pathways for pedestrian traffic, bicycles for highly traffic routes, ban on the registration of diesel operated 3 seater autorickshaws etc. This was the fact behind the banning of 3 seater autorickshaws in some places of Pune. Among the different cities of Maharashtra state, Pune and Mumbai are worst affected by this situation. Earlier in 2005, the Pune Municipal Corporation(PMC) in association with US-Asia environment partnership and the United States environment protection agency (USEPA), has resolved to set up a air quality management (AQM) cell in Pune city, to act as a nodal agency among government and non-governemnt organizations which can carry study on the growing air pollution in the city. In 2012, there were news related to MPCB and PMC.


Maharashtra Pollution Control Board(MPCB) latest news 2012

On July 2012, based on the issues raised by Urali Devachi Villagers of Pune city, MPCB tells PMC to address garbage problem in Urali. According to the report, PMC doesnot follow the mandated procedure for managing garbage. Apart from this problem, the Hanjer plant at Urali Devachi was not located in a proper place. This is creating health hazards to the local residents. People started complaining about the hanjer organic manure produced from this Hanjer plant. Crops cultivated with this hanjer organic manure are creating serious health problems to people. The stench and leachate from the plant is contaminating not only air but also the underground water creating public nuisances. Now MPCB wants PMC to take necessary measures so as to ensure that villagers donot face any problem. We have to wait and see what will be the result. As a citizen who is responsible to keep ypour locality as well as health very clean, you might be giving special emphasis to the advice provided by MPCB.


Maharashtra Pollution Control Board(MPCB) labs in Maharashtra state
Central Laboratory,
Maharashtra Pollution Control Board,
"Nirmal Bhavan",
P-3, MIDC Industrial Area,
Mahape, Navi Mumbai- 400 701.
Tel: (022 ) 67195031/ 67195032
Email: icclab@mpcb.gov.in , mpcblab@mpcb.gov.in
Regional Laboratory,
Maharashtra Pollution Control Board,
Jog Centre, 3rd Floor,
Mumbai Pune Road,
Wakdewadi, Pune- 411003.
Tel: (020) 25811698
Fax: (020) 25811698
Email: sopunelab@mpcb.gov.in
Regional Laboratory,
Maharashtra Pollution Control Board,
Udyog Bhavan, Satpur MIDC,
Near ITI, Nashik- 422 107.
Tel: (0253) 2362820
Email: sonashiklab@mpcb.gov.in
Regional Laboratory,
Maharashtra Pollution Control Board,
Parkar Complex, 1st Floor,
Behind Nagar Parishad, Chiplun, Dist.
Ratnagiri.
Tel: (02355) 261970
Email: sochiplunlab@mpcb.gov.in
Regional Laboratory,
Maharashtra Pollution Control Board,
Office Complex Building, 5th Floor,
Wagle Industrial Estate,
Thane
Tel: 020 25820423
Email: sothanelab@mpcb.gov.in
Regional Laboratory,
Maharashtra Pollution Control Board,
A-4/1, Paryavaran Bhavan,
Behind Dhoot Hospital, Chikalthana MIDC
Aurangabad
Tel: (0240) 2473461
Email: soaurangabadlab@mpcb.gov.in
Regional Laboratory,
Maharashtra Pollution Control Board,
Udyog Bhavan, Civil Lines,
Nagpur.
Tel: (0712) 2557231
Email: sonagpurlab@mpcb[.gov.in
Causes and effects of air pollution- MPCB tips for controlling air pollution

Air pollution is nowdays a major problem faced by the whole world. It is mostly affected by thickly populated cities. Eventhough we are aware of air pollution, sometimes we donot give much importance to it. But according to MPCB, a person who is aware about the causes and effects of this dangerous situation must take a little care to prevent it. Air pollution is mainly caused by motor vehicles, bad roads, industries, burning of fossil fuels, construction activites, residential and commercial activities. These sources expel dust(particulate matter), nitrogen oxides(NO), carbon monoxide(CO), fumes, mist, smoke and hydrocarbons(HC) which play an important role as air pollutants. Remember that whenever you are exposed to the drastic situation of air pollution, the effect is very large.

The pollutants present in air are responsible for irritating the eyes, throat or lungs of a human being. At the same time, you may suffer from cough, breathing difficulty, bronchitis, earaches, cancer and pneumoconiosis. Every year, millions of people in the world suffer the drastic situations of air pollution. I hope now you all understand the importance of MPCB in Mahasrastra state. According to MPCB, air pollution can be controlled by using good condition vehicles or bicycles. Another important fact every citizen should keep in mind is to stop the burning of wastes, plastics, green leaves, dry grass etc. Planting trees is a way by which you can prevent air pollution. Morever you must always purchase products that are friendly to environment.


Image courtesy: indiamart.com