Zoa Morani Bollywood Actress Biography and Full Profile

Zoa Khanna is a very popular face of Indian cinema. In this article, it is mentioned about the Biography and Bollywood career of Zoa Morani. Also, the information related to the Personal Profile of Zoa Morani and Photographs of her is also provided here. The list of awards won by her is also given here. Hope this article will be helpful to you!


Biography of Zoa Morani

Bollywood Actress Zoa Morani is a very popular actress of Indian cinema. Zoa was born on 1st of January 1990. She is daughter of Karim Morani. She is a very talented actress of Bollywood. Last time she was seen in the film Love Aaj Kal. In this film she played the role of Harleen in Love Aaj Kal opposite to Saif Ali Khan.

Zoa Morani has already worked with some of the famous personalities of Bollywood such as Farh Kahn and Raj Kumar Santoshi. She worked backscreens with Farah Khan in making a hit film of 2007- Om Shanti Om. Later she worked with Rajkumar in Halla Bol which released in 2008. Now, she is going to be seen in next film of Shahrukh Khan - Always Kabhi Kabhi. She will be one of the Actress in Always Kabhi Kabhi. It is said that Zoa has learnt acting from Kareena Kapoor.



Personal Profile of Zoa Morani

Full name of Zoa: Zoa Morani
Date of Birth of Zoa Morani: 1st January 1990
Hometown of Zoa Morani: Mumbai
Address of Zoa Morani: Film city, Mumbai, Maharashtra
Marriage of Zoa Morani: Not yet married
Facebook Profile of Zoa Morani: www.facebook.com/pages/Zoa-Morani/131011333598591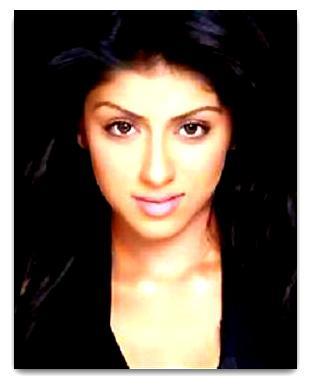 Bollywood career of Zoa Morani

The film career of Zoa Morani started with Love Aaj Kal film which released in 2008. Now she is going to work in the film Always Kabhi Kabhi. Zoa has worked with many Directors of film industry. This includes Farah Khan and Rajkumar Santoshi. She helped Farah in Om Shanti Om and helped Rajkumar in the film Halla Bol. According to a newspaper article, Zoa has committed that she is not interested in being a director. She told that she want to become an actress of Bollywood. Thus, Shahrukh's company Red Chillies Entertainment took her in their new film Always Kabhi Kabhi.

Zoa Morani has also worked in Anupam Kher's acting school. She has learnt a lot from there. In the film she has played the role of Nandini in Always Kabhi Kabhi. This film is a story of four student's life who have fun in their collage. The other three friends in the film except Zoa are Ali fazal, Giselle Monterori, Satya Dudey. Zoa Morani has said that this is the perfect film to start her debut in Bollywood. She was recently seen in ramp walk on Lakme Fashion week 2011.



Films of Zoa Morani

Zoa has worked in many films and many TV commercials. She starts her film career with the fil Love Aaj Kal where she played the opposite role with Saif Ali Khan. She also worked with Farah Khan in Om Shanti Om and with Rajkumar Santoshi in Halla Bol. Now, her next film in which she is going to work is Bollywood actor King Khan film Always Kabhi Kabhi. In this she will play the role of Nandini who is a student in a collage.

List of films of Zoa Morani:-
Love Aaj Kal
Om Shanti Om
Halla Bol
Always Kabhi Kabhi



Awards of Zoa Morani

Zoa have won several awards for her fantastic work in Indian cinema. She was awards with many prizes too for making the films a hit. Also, she was invited in many award functions to receive awards for her hardwork. Hope, she will get more awards and will became more popular in future days.