Biography and Filmy career of Television actress Ishita Dutta

Ishita Dutta is a popular television actress. Read the article to know about her life history, biography, personal profile and much more! You can get all the information related to her TV serials in this page.


Biography of Ishita Dutta

Ishita is a new face on small screen serials. She is basically a telegu actress. She started her career with the movie Chanakyudu in Tollywood. Later she worked in a Kannada film named Yenidu Manasali which was directed by Shrikanth HR and producer was Niyaaz Ahmed.She is sister of former Miss India Tanushree Datta. We have started her TV career in a brand new show 'Ek Ghar Banaunga' on Star Plus. She is the leading actress in Ek Ghar Banauga. She has played the role Poonam in this show. Rahul Sharma is playing the role of Aakash opposite to her.

Ishita Dutta and her sister Tanushree Dutta has also done a movie togher which was named as 'Enidhu Manasali'. At present, Ishita is shooting in Lucknow for her latest show Rakesh Paswan's 'EK Ghar Banaunga'.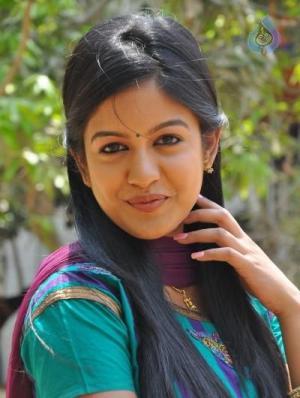 Personal Profile of Ishita Dutta
Full Name: Ishita Dutta
Sister: Tanushree Dutta (former Miss India)
Height: 5'7" approx
Age: 25
Marital Status: Single
Languages: Hindi, Engilsh, Telegu, Kannad
Filmy career: Anupam Kher's Institution
Occupation: Actress in TV serials and Telegu movies.
Ishita Dutta in Ek Ghar Banauga

Ishita has brushed up his acting skills from Anupam Kher's Institution. Soon after completion her acting course, she got a role in TV show 'Ek Ghar Banauga'. The show is directed by Raakesh Paswan. The actual story is all about the fresh start of a girl after her marriage. She has to learn all the rituals of the new family and cope with with the other family members. Ishita has done the role of Poonam in this serial opposite Rahul Sharma as Aakash. Ishita believe that every actor search for a quality show and this how is definitely going to provide her that. This show is shooted in the streets of Lucknow. The show has released on 29th April, 2013. It comes on all non-weekend days at 6:30pm on Star Plus.



Filmy career of Ishita Dutta

Chasnakyudu was Ishita's first telegu movie. She has played the role of Swapna opposite to Tanish as Chanakya. The movie is a romantic one. The story is all about a girl who was rid of her relatives and wanted to marry a right person for her life. The movie gained the success in Tollywood. Ishita Dutta and her sister Tanushree Dutta has also done a movie togher which was named as 'Enidhu Manasali'.