List of Dams in Tamilnadu

Water reservoirs enhances the beauty of Tamilnadu and also help the supremacy of state Tamilnadu to gain profit. Tamilnadu is having India's largest as well as deepest dams as below. A List of dams in Tamilnadu is given below. For more information kindly read the article as below:


Brief description about water reservoirs in Tamilnadu

There are number of dams in state Tamilnadu which provides water to the land as well as for the populace for drinking purpose. With the help of water which is stored in these reservoirs, Tamilnadu supremacy is generating electricity. A list of dams in Tamilnadu is given below. For more information kindly read the article as below:


Aliyar water reservoir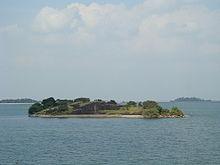 Aliyar reservoir is placed in Coimbatore of state Tamilnadu. Aliyar dam is developed in an area of 6.48 km² . Aliyar reservoir, Tamilnadu is developed 65km from Coimbatore city. At short distance from the reservoir there are parks,play grounds for the local people and for tourists.Tourists came to see this water reservoir of state Tamilnadu. All these facilities in this reservoir is maintained by Tamilnadu Fisheries Corporation. Aliyar dam looks beautiful as it is suurounded by mountains from three sides. In Aliyar dam, the facility of Boating is available. Aliyar dam attracts number of tourists towards Coimbatore. This dam of state Tamilnadu is in 1959-1969 for agriculture purpose. Aliyar dam get water from Aliyar river. Electric power is generated in this reservoir for nearby villages and cities.


Amaravathi water reservoir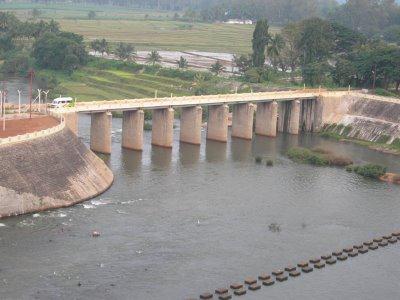 Amaravathi Dam is established at a distance of 25km from Udumalpet. Amaravathi dam is in Coimbatore. Amaravathi reservoir is established in an area of 9.31 km² and is 33.53m deep to store water. This dam was developed to store water of nearby rivers for agriculture purpose and to produce electricity. It was developed by taking the account of flood which was destroying nearby villages. Now a days, this dam of Tamilnadu is producing electricity of 4 Megawatts. Amaravathi was constructed in year 1957. Reservoir get water from Amaravathi river. A number of visitors came here to see its beauty and to see this huge scenery. Tamilnadu supremacy started the facility of Boating for tourists some years before.


Perunchani water reservoir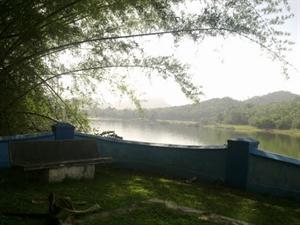 Water of Perunchani is used for agriculture purpose.Perunchani dam is in Kanyakumari, of Tamilnadu. The Dam is established in an area of 42 km (26 mi).Perunchani water reservoir is establishedin Kanyakumari district of state Tamilnadu.This dam of state Tamilnadu stores a large quantity(77ft above the sea level) of water in it. If you want to head towards Perunchani water reservoir then through Trivandrum International airport you can easily access as is the nearest point of transportation to it.


Bhavanisagar water reservoir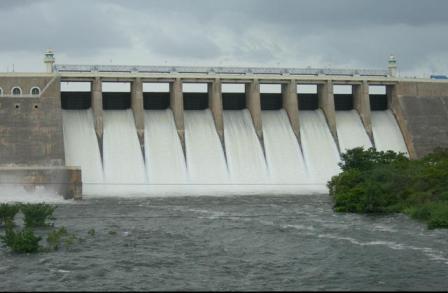 Bhavanisagar dam is established on the Bhavani river, Erode region of state Tamilnadu. Bhavanisagar reservoir is established in an area of 16 km in Satyamangalam and 35 km in Gobichettipalayam, 36 km in Mettuppalayam. The dam is referred as the biggest reservoir on Earth in India. Bhavani Sagar dam get water from Bhavani river. There are parks established near reservoir for the enjoyment of children.


Grand Anicut water reservoir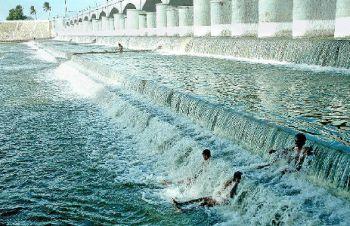 The Grand Anicut dam is also referred as Kallanai. Grand Anicut is one the old dams built in Tamilnadu. Grand Anicut is constructed on Cauveri river. Grand Anicut is referred as one of the oldest dam of world. Grand water reservoir get water from Kaveri river. The water of this ancient reservoir is used for agriculture purpose and for the generation of electric power. Facilities are provided near the reservoir for the visitors for enjoyment. The main motive for the construction of this reservoir is to reroute the water of Kaveri.Grand Anicut divides the water of Kaveri into four streams and give water to Madurai district of state Tamilnadu.


Krishnagiri water reservoir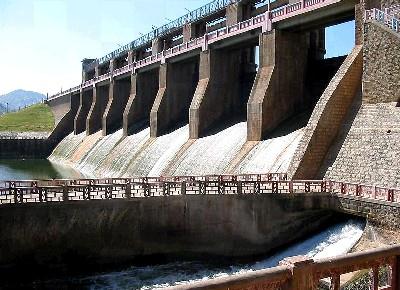 Krishnagiri Dam is a water reservoir situated 7 km from Krishnagiri of state Tamil Nadu. Krishnagiri dam provides water to thousand acres of fields. This water reservoir of Tamlnadu is constructed in 1957. The water of this dam is suppliedto the major cities as well as villages situated next to Krishnagiri dam for domestic purposes as well as agricultural purposes. This dam ofstate Tamilnadu stores water with the capacity of 52ft.


Mettur water reservoir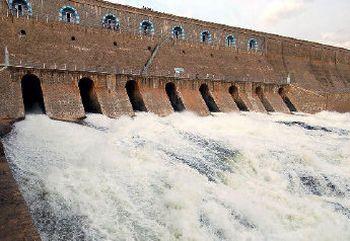 The Mettur Dam is one of the largest dam in India. Mettur dam was constructed in year1934. Mettur dam was constructed on the area where river kaveri slopes into plain area. Mettur dam is one of the oldest dam of state Tamilnadu as well as of India. The water of this reservoir is used for agricuIture purpose. Mettur dam is established in an area of 1,700m. Mettur reservoir get water from Kaveri river. Mettur dam provides water to an area of about 1,310 km² (510 sq mi) every year.


Vaigai water reservoir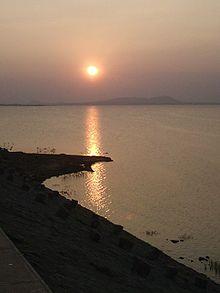 Vaigai Dam is constructed across the Vaigai river. Vaigai dam is in Theni district of state Tamilnadu. The water of Vaigai Dam is used for supply of water in Chennai and Dindigul district of Tamilnadu. This dam of Tamilnadu was constructed to solve the problem of domestic water in Dindigul and Madurai district.


Mukkadal water reservoir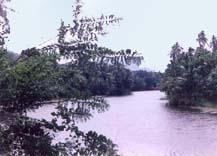 Mukkadal dam is constructed near Vambaru River. The scenery of Mukkadal dam is so amazing that it is a picnic spot for the local ones and attracts a lot of tourists towards its respective place. Mukkadal dam was constructed by Sree Chithira Thirunal Balarama Varma in 1945. Mettur dam is bounded with clay and granite stones. Thedam is about 50ft deep.The reservoir supplies water to nearby villages and cities.


Pechiparai water reservoir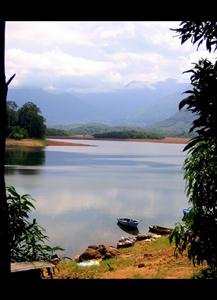 Pechiparai dam is an water reservoir which is in Kanyakumari district. Pechiparai dam is situated at a distance of 43 km from Nagercoil which is established near the village Pechiparai. Pechiparai dam get water from Kodayar river. It was constructed in year between 1897 to 1906.Pechiparai dam was built in 19th century with an investment of 26.1 lakh.Pechiparai dam is enclosed with mountains. The water of this reservoir is used for agriculture purpose as well as for drinking purpose. As most of the water is used by the nearby people thereby leads to a conflict between the authority and local ones.


Sathanur water reservoir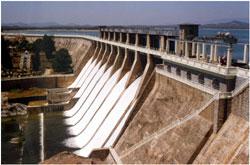 Sathanur Dam is constructed near Pennaiyar river . If you are eager to see this dam then from Thiruvannamalai town, you can easily head towards this water reservoir. It takes hardly an hour to reach to the place where Sathanur dam is established. Some parks are made near the dam for the entertainment of tourists. These parks are used by film industry too and thereby give profit to the supremacy of Tamilnadu.


Solaiyar water reserveoir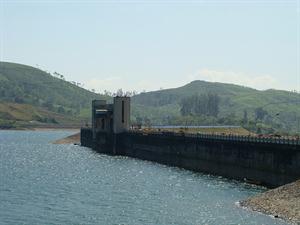 Solaiyar dam is established 20km from Valparai. Solaiyar dam is situated in the foothills of Anaimalai Hills and is located in Coimbatore district of state Tamilnadu. Solaiyar dam is one of the deepest dam in India. This dam stores water with a capacity of 160ft. The water is being used for agriculture purpose.