Kalyan Jewellers Address, Phone number, latest Collections and branches in Tamilnadu

This article "Kalyan Jewellers Collections, Address, Branches in Tamilnadu" gives you the details about Kalyan Jewellers and my review of the shop. In this article you get to know the products, branches and benefits of shopping in Kalyan Jewellers.


Review of Kalyan Jewellers in Tamilnadu, Kalyan Jewellers Collections, Address, Branches in Tamilnadu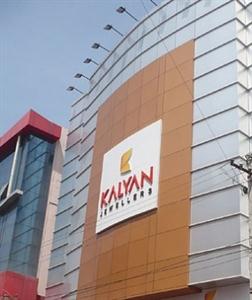 This article is about my shopping experience in Kalyan Jewellers which is one of the newly emerged and most popular jewellery shops in Tamilnadu. The Chairman and Managing Director of Kalyan Jewellers is Mr. T.S Kalyanaraman who started the jewellery shop after his success in running Kalyan Textiles. Their first branch was opened at Thrissur in 1993. After this they started to open branches in Tamilnadu, Karnataka and Andhra Pradesh. They have their regional office in Coimbatore for Tamilnadu state. The speciality of Kalyan jewelers is their rate tag. I usually prefer GRT jewellers but for the first time I went to Kalyan jewellers. When I went there I found whatever they have shown in their advertisements are true. I saw the rate tag in all the ornaments. They also have taken my old jewel for the current rate. The making charges and Vat are also low compared to other shops. Kalayan jewellers Gold saving scheme is also good. You will also get Kalyan Gold card for which you get points and discount for your next purchase. Kalyan Jewellers has also got plans to open shops outside of India like Malaysia, Srilanka, Singapore, etc.


Facilities in Kalyan Jewellers Showrooms

I liked the place because of the clean and tidy environment. The shop is spacious and fully airconditioned and it was really a pleasurable experience. The facilities in the shop are as follows:
Fully air-conditioned 4000 sq.ft spacious area

Ample sitting capacity

Clean toilets

Big Space for car parking

Childrens play area

Good customer service
Kalyan Jewellers Gold, Diamond, Platinum and Silver Ornaments Collections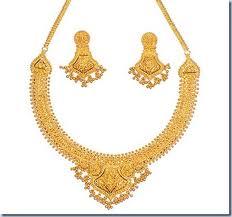 Kalyan Jewellers Gold Ornaments
I have seen many new design gold ornaments in Kalyan Jewellers. The chains, necklaces, stud designs are all new. You can also get Tamilnadu traditional jewelleries like oddiyaanam, Vanki, jimiki, kaasumaalai, etc. The gold collections in Kalyan are classified as follows.
Bloom Kids Collection

Tamas Colour based designs

Floret Flower based designs

Eterna Heritage collections
Kalyan Jewellers Diamond Ornaments
Anokhi uncut diamond

Rang Precious stones

Antara Bridal collections

Hera everyday diamond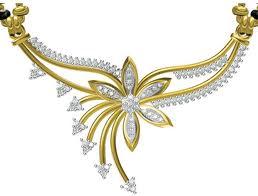 Kalyan Jewellers Platinum Ornaments
One can get all types of platinum products like bangles, necklace, etc.

Kalyan Jewellers Silver Ornaments
All types of silver products like Kolusu, Studs, Pooja items, Methis, etc., are present.


Kalyan Jewellers branches in Tamilnadu

Kalyan Jewellers in Coimbatore
Ganapathy Village, 5th cross,
100 ft Road,
Gandhipuram,
Coimbatore - 641 012
Ph: 0422-2528883

Kalyan Jewellers in Vellore
18/1, Part Officers Lane,
Vellore - 632 001
Ph: 0416 - 2211833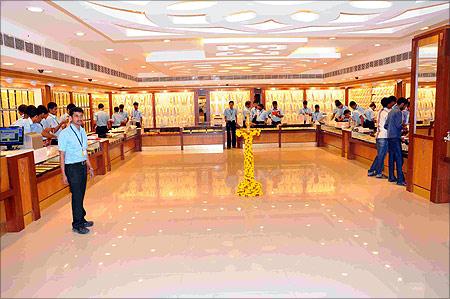 Kalyan Jewellers in Thiruvannamalai
Gosamada Street,
Thiruvannamalai - 606 601
ph: 04175 - 227733

Kalyan Jewellers in Pondicherry
40, Kamaraj Lane,
Pondicherry - 605 001
Ph: 0413 - 2214633

Kalyan Jewellers in Salem
5 road junctions
Salem - 636 004
ph: 0427 - 2330633

Kalyan Jewellers in Erode
Cauvery Road, Karunthalpalayam,
Erode - 638 003
ph: 0424 - 2223323

Kalyan Jewellers in Trichy
Theradikadai Street,
Near Rockfort temple,
Trichy - 620 008
ph: 0431 - 2708733

Kalyan Jewellers in Karur
Opp. Bus Stand, Old Bye Pass Road,
Karur - 639 001
ph: 04324 - 262933

Kalyan Jewellers in Tanjore
ward No:3, Block No:23,
Kottaikkul Eazharaja Veethi,
Konthan Senth,
Tanjore
ph: 04365 - 272133

Kalyan Jewellers in Kumbakonam
Nageswar North Street,
Tanjavur Main Road,
Kumbakonam - 612 001
ph: 0435 - 2425733

Kalyan Jewellers in Madurai
146, Netaji Road,
Madurai - 625 001
ph: 0452 - 2349773

Kalyan Jewellers in Tuticorin
27 A, Gibsonpuram W.G.C Road
Tuticorin - 628 002
ph: 0461 - 2332623

Kalyan Jewellers in Thirunelveli
20/17 & 18, S N High Road,
Thirunelveli - 627 001
ph: 0462 - 2320733, 2320833

For more details visit Kalyan Jewellers official website