Tamilnadu Breakfast & Regional Food recipes of Tamil People

This article gives you the speciality of Tamilnadu Cuisine. In this article youget to know about the regional cuisine in different districts such as the Chettinad cuisine and many Chettinad recipes and Tamil breakfast recipes.


Tamil Tiffin Recipes, Regional Cuisine of Tamilnadu

People in Tamil Nadu are very famous for their hospitality towards the guests. They serve food to their guests with a smiling face. They believe that serving food wholeheartedly is a service to humanity. Tamilnadu is famous both for its vegetarian as well as nonvegetarian foods. The tamil dishes have a great aroma and flavor which cannot be compared with any other food. They use a combination of spices, which not only increase the taste but also has got medicinal values. Some of the most commonly used spices and flavorings are curry leaves, fenugreek, coriander leaves, mustard seeds, coriander, ginger, garlic, chili, pepper, Khus khus, hing, cinnamon, cloves, green cardamom, cumin, nutmeg, and coconut.


Traditional Tamilnadu Breakfast Tiffin Recipes

Tamilnadu Breakfast recipes are prepared by a combination of Rice and lentils. The typical Tamilnadu breakfast contains Idli, dosai, pongal, Vada. Idli is one of the popular and healthy breakfast recipe of Tamilnadu. Other Tamilnadu tiffin varieties are Uthappam, Rava Kichadi, Adai, Upma, Aappam, Idiappam, etc. They serve this with Sambhar, variety of chutneys, and Milagai podi. They make 100 varieties of dosai like masala dosai, rava dosai, onion dosai, ghee roast, paper roast, etc. and etc. Any of the Tamilnadu Tiffin is served along with Vada, the vada is of 2 types medhuvadai and masal vadai. The tiffin menu is completed with a rich filter coffee.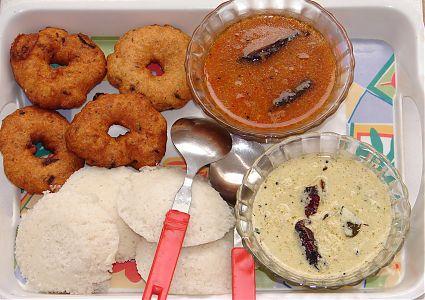 No other cuisine can be compared with our Tamil cuisine. Some of the yummy Tamilnadu Breakfast Recipes are listed below:
Kancheepuram Idli
Vegetable dosa
Masala dosa
Adai Dal Dosa
Rava Dosai
Aval Upma
Rava Idli
Ven Pongal
Onion Rava Dosa
Rava Kichadi


Tamilnadu Regional Cuisine

Each district in Tamilnadu have different variety of food recipes. So the regional cuisine are very unique and can be enjoyed only in that region. For example Tirunelveli halwa is very unique and the taste comes only when done in that region.


Chettinad Food Varieties

The Karaikudi Chettinad food is very very popular all over the world. It is famous for both vegetarian and non-vegetarian dishes. The dishes are very tasty and also mouth-watering. The Chettinad region comprises of Chettiars and the food is very spicy because they use the spices in large amounts.


Some of the Chettinad recipes are as follows:
Pakkoda-kuruma
Paruppu-Thuvayal
Kondai-Kadalai-Kuzhambu
Pala-Kottai-Varuval
Vegetable Biriyani
Kathirikai-Kara Kuzhambu
Urrulai-Mochai gravy
Ennai-Kathirikai-Varuval
Vendakkai morkuzhambu


Tamilnadu Southern Districts Food Varieties

Madurai, Virudhunagar, Tuticorin, Tirunelveli and the adjoining areas comprise the southern districts of Tamilnadu. They are famous for the non-vegetarian foods. Some of the unique foods served in these regions are as follows:
• Muttai Parota
• Karidosai
• Kaldosai
• Jigarthanda
• Paruthipal
• Paal-Kozhukattai


Tamilnadu Western and Region Food Varieties

Since Tamilnadu is surrounded by oceans fish variety foods are famous in the Districts like Kanyakumari. Many different variet of foods are served in the western region which is very different from Chennai. Some of the special food varieties of Western Tamilnadu are as follows: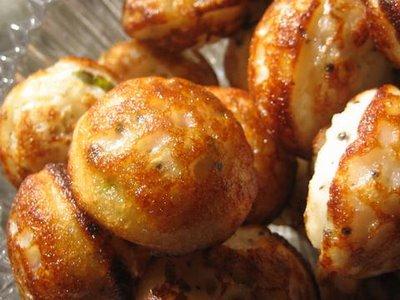 • Santhakai (rice noodles)
• Oputtu
• kola urundai (meatballs),
• Thengai Paal
• Ulundu Kali
• Ragi puttumavu
• Arisi Puttumavu
• Vazhaipoo Poriyal
• Paniyaram
• Ragi Pakoda
• Paal Parpi
• Kadalai Urundai
• Inippu Appam
• Pori Urundai