Tamilnadu MMK's support towards Pranab Mukherjee

Muslim political party, Manithaneya Makkal Katchi(MMK)is presenting two members for Tamilnadu assembly showing their support for UPA's Presidental nominee Pranab Mukherjee. For more information kindly read the article as below:


Out of 234 members participating in Tamilnadu assembly, political party Manithaneya Makkal Katchi(MMK) is having two of its members supporting Pranab Mukerjee. Manithaneya Makkal Katchi is a muslim political community. Pranav Mukherjee is presenting UPA's presidential. M H Jawahirullah, president of Tamilnadu Muslim Munnetra Kazhagam while addressing media said that in a meeting of MMK's high power team, their party decided to support UPA's presidential contender, Pranab Mukherjee.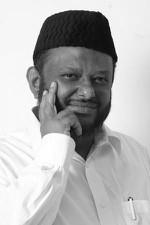 When Manithaneya Makkal Katchi(MMK) party is asked for their support for UPA's Presidental nominee Pranav Mukherjee, M H Jawahirullah said that, "Pranab is having the stiff to support the secular ethos of the constitution". M H Jawahirullah expresses the NDA's(National Democratic Alliance) nominee P A Sangma as the "egotistical character". According to M H Jawahirullah, National Democratic Alliance is not only inhibiting the growth of the economy and thereby also making a harmful environment against the supremacy. So they are in against of National Democratic Alliance.